Herbs…..Health & Wellness Too!
Herbs can help by stimulating circulation, by nourishing joints and connective tissue, and by easing inflammation.
Human are designed to move and our health depends on it!   Moving our bodies moves food through our digestive system, moves lymph and blood through our vessels and helps keep arthritis and osteoporosis at bay.
Use Ginger(any form, tea, herb…ginger ale..only if you made it yourself) to improve circulation, reduce inflammation, improve sluggish digestion.
Turmeric is an anti-inflammatory herb for joint problems, physical trauma, it enhances the blood flow and removes toxins.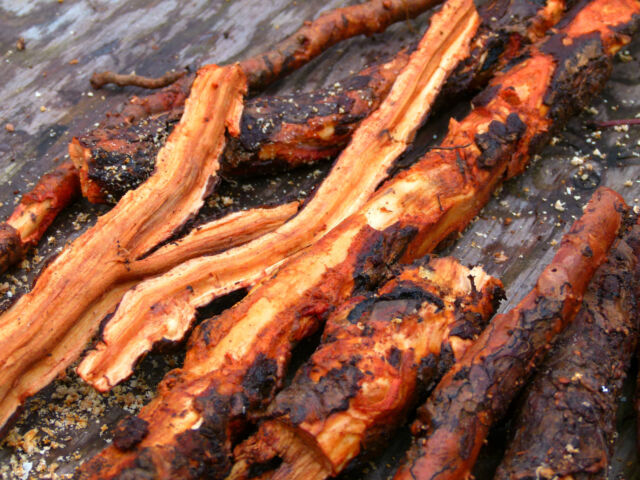 Sassafrass is beneficial for arthritis conditions. It moves and cleanses the blood. Taste like root beer!
Solomon's Seal is good for creaky joints or after an injury. Heals injuries to the tendons, ligaments and joints, great for tendonitis.
Gotu Kola heals connective tissue. Heals skin inflammation and arthritis. Excellent herb for those practicing yoga or meditation, it calms and focus the mind.
Willow Bark & Meadow Sweet..both contain the main ingredient in aspirin. Excellent for many kinds of pain. (there is no side effects, in fact, it's used to treat ulcers, stomach problems caused by aspirin)
Black Cohosh is an excellent herb for menopause, menstrual cramps, muscle relaxer, anti-inflammatory for joints.
Astragalus has been used as a dietary supplement for many conditions, including for diarrhea, fatigue, anorexia, upper respiratory infections, heart disease, hepatitis, fibromyalgia, and as an adjunctive therapy for cancer. The root of the astragalus plant is put in soups, teas, extracts, or capsules.
Burdock Root  increase urine flow, kill germs, reduce fever, and "purify" their blood. It is also used to treat colds, cancer, anorexia nervosa, gastrointestinal (GI) complaints, joint pain (rheumatism), gout, bladder infections, complications of syphilis, and skin conditions including acne and psoriasis.
Tips: 
*Eating nightshades like potatoes, tomatoes and eggplants can cause negative reactions, including stiffness in the joints.
*Eating red meat due to the fatty acids promotes and increases your chance of joint inflammation.
*Eating certain Fish can provide beneficial fatty acids for better flexibility and movement. (Shrimp..buy US Wild or farmed, Salmon..buy Wild caught, avoid farmed salmon, Tuna..canned or fresh..avoid farmed)
*In general  it's best to eat as low on the food chain as possible, as species such as clams, oysters and crab are best suited to sustain fishing pressure and have
the lowest level of contaminants.
Where to buy  Herbs in Georgia?
*Sevananda, 467 Moreland Avenue, in L5P www.sevananda.coop (404) 681-2831
*Whole Foods, www.wholefoodsmarket.com (all locations)
*Georgia Organics(see complete list of grocers, markets): http://www.georgiaorganics.org
*Your Vitamin Lady Herb Shop, 392 Auburn Ave NE, Atlanta  404-524-8558 website not available
*Mutana, 668 Metropolitan Pkwy SW, Atlanta 404-753-5252
Nature's Own Herb Shop, For more than 22 years, Nature's Own Herb Shop has provided all the natural products you need to be healthy as possible.  We promote wellness by offering you a wide selection of the finest high quality natural whole foods, nutritional and body care products and expert advice.  Owned and operated By a Registered Nurse, ND, CNHP  with extensive experience in nutrition, we offer personal consultations and well informed advice tailored to your individual needs to help you control your health issues with the right supplements. Atlanta (Blackowned)
Georgia Farms
Nature's Candy Farms, Metro Atlanta's premiere lifestyle brand delivering healthy living to your doorstep. Offering 100% non GMO produce, alkaline water, organic free range eggs, USDA certified organic produce, coaching services such as home gardening and more. https://naturescandyfarms.square.site/store (Blackowned)
Patchwork City Farms (PCF) is a 1.2 acre independently-owned urban farm located in the city of Atlanta GA. Located at Oakland City. PCF continues to be at the leading edge of Farm to Table, Slow Food, and Sustainable Agricultural movements to name a few. The farm is Certified Naturally Grown and we are committed to growing produce that is safe and nutritious. We do not use unsafe chemical fertilizers, pesticides or herbicides. They  grow vegetables, fruits, herbs and flowers. Our seasonal veggies are sold through local farmers markets and our Weekly Seasonal Farm Shop which is pre-orderd and picked up by the customer Friday at the farm or Saturday at our market location. We promote a healthy and safe environment by demonstrating and teaching others how to grow safe foods, live a healthy life and cultivate vibrant productive spaces. Come out to visit and volunteer on our farm. https://www.patchworkcityfarms.com (Blackowned)
Community Farmers Markets was founded in 2011 by leaders in the local food movement in Atlanta, GA to meet the demand for more efficiently-managed, community-based, sustainable farmers markets. These stakeholders included farmers and local leaders who worked for a more vibrant local food system and who have special interest, talents, or resources to build a stronger local food movement.  CFM serves as an umbrella organization with community-level "Market Community Groups" (MCGs) for each market that maintain the identity and culture of each market. CFM is a registered 501(c)3 nonprofit organization. https://cfmatl.org/
Local Delivery Service
The Better Buggy, a grocery shopping and delivery service for Black-owner grocery stores and farms throughout the Greater Atlanta area. Recently, we've started offering local, Black-owned products that aren't currently offered in our stores. www.thebetterbuggy.com
More to KNOW about Health & Wellness:
Elderberry Fruit, The berries and flowers of elderberry are packed with antioxidants and vitamins that may boost your immune system. They could help tame inflammation, lessen stress, and help protect your heart, too. Some experts recommend elderberry to help prevent and ease cold and flu symptoms.   (also available in a syrup, juice and vitamin)
Sea moss, also known as Irish Sea Moss, is an incredible superfood with a wide range of health benefits! It's been lauded for its immense health benefits for years!
**Note: Information from various journals and life experiences. Consult with your doctor if you have any health challenges before taking any of these recommendations. 
References: https://www.health.com/food/sea-moss-benefits  
https://www.webmd.com/diet/elderberry-health-benefits