Africaboutik.us (pictured above)
List of 50 Gifts 2 Give & Get!
Shop Small Black Businesses!
Cultivating A Culture of Consciousness!!!
Buy Black, Gift Giving, "Ask Keith, KeithKNOWS" here's a list of where to find & buy black owned, affordable, quality handcrafted items, unique specialty shops, contemporary/ upscale/ one of kind gifts, artifacts, jewelry, original artwork, all occasion greeting cards, and much more.  "Elevate" your Gift Giving. Local, National, Online shopping. (Gift Cards will do too, use them wisely, check expiration date, policies, etc.)


Gift Giving, Holiday Shopping, Special Occasions, Small Business Saturday, Cyber Monday and all year round gift giving..  Holiday Tips: Shop early, ship items in advance, be patience, item availability may be limited, create a list, shop online if possible, use contactless credit cards, and follow cdc guidelines for in person shopping.
Georgia & Local Businesses:
Aakofii Leather Designer
Gifts to Give: handcrafted leather belts, tops, bottoms, neckpieces, bags, cuffs, silver jewelry, leather jackets, for men and women. aakofii.com
Afro Centric Network
Gifts to Give: Art, clothes, jewelry, fabric, hair & body products, essential oils, and holiday/kwanzaa greeting cards, and  more. Iamafrocentric.com
ATL-CruzersGuided City Tours
Gifts to Give: provide tours of Atlanta, by seqways, electric cars, trolley car tours.
Black Art In America
Gifts to Give:  shop for fine art,  by Najee Dorsey, John Biggers, Woodrow Nash, Mohammad Bhatti, William Tolliver, Buchi Aghaji, Abiola Akintola, Delita Martin, Faith Ringgold, David Driskell, Elizabeth Catlett, and many many more. shopbaiaonline.com
Barn Owl Garden
Gifts to Give: Stainless steel garden tools, garden gloves, bucket hats, nonslide shears.  Barnowlet.com
Basil me Lemonades
Gifts to Give: Basil infused non sugary, health benefit beverages, with flavors like, blueberry, elderberry, strawberry, wheatgrass, and original. basilme.co
Brown Toy Box
Gifts to Give: Cultural books, STEAM projects & activities, classroom décor, fun content for kids. (ages 4 to 12) browntoybox.com
C2bN(Created To Be Noticed) Bags
Gifts to Give: multifunctional, adjustable strap leather and durable canvas bags, 6. wallets, vacuum flasks, clothes and more.  c2bn.com
Culture Greetings All Occasion Cards
Gifts to Give: Culturally relevant greeting cards printed and mailed digitally for you… for holidays, birthdays, thank you, religion & spirituality and more. culturegreetings.com
Dream Jammies
Gifts to Give: young girls, sleepwear, stain bonnets, cotton pajamas dreamandjammies.com
Fruition Hat Company
Gifts to Give: Hat styles, fedora, wide brim, boater, top hat, flat caps, panama, derby, porkpie, bolero, godfather, bowler, trilby. fruitionhatcompany.com
Gems of Africa Gallery
Gifts to Give: Shona sculptures, Iron wood sculptures, masks, South African pottery and tribal artifacts. gemsofafricagallery.com
IWI Fresh Spa
Gifts to Give: Farm to Skin spa, Spa services, spa products, hot shaves, beard trim, facials, hair coloring, hair cuts, natural home remedies and more. iwifresh.com
Just Add Honey Tea Company
Gifts to Give: loose-leaf teas, black tea gift set, elderberry syrup kit, latte gift set, matcha teas, roobois, cacao chai, tea strainers, black coconut, and more.  justaddhoney.net
Majestea Tea Company
Gifts to Give:  Health & Wellness Teas, lemon ginger, sorrel, sweet tea, wellness tea, loose tea & infuser sets. mymajesteas.com
Medu Bookstore
Gifts to Give: Afrocentric books, videos, magazines, greeting cards, and more. medubookstore.com
Miss D's Pralines
Gifts to Give:  New Orleans style Pralines, Gourmet Popcorn. missdspraline.com
Reflektion Designs
Gifts to Give: African Ankara prints, fans, bags, baskets, accessories, phone cases, jewelry, fabric, scarves, tableware and more. reflektiondesign.com
Sammy Cheezecake
Gifts to Give: Signature flavors, red velvet, strawberry, german chocolate, vanilla, yellow, lemon, chocolate, and more.  Handmade from scratch.  sammycheeze.com
Smith & Lee Handmade Leather Goods
Gifts to Give: Handmade leather, watch straps, bags, wallets, card holders, luggage tags, keychains, bracelets and more. smithandleehandmade.com
The Better Buggy Deliver Service
Gifts to Give: Same day delivery service for everyday essentials and fresh produce from blackowned farms, stores.  thebetterbuggy.com
Timbuktu Art Colony
Gifts to Give: handcrafted  cultural jewelry, african masks, artifacts, bracelets, earrings, rings, and more. timbuktuartcolony.com
Uncle Jimmy Products
Gifts to Give: Beard care, beard oils, balms, shaving creams & gels, hair, beard and body wash, beard growth oils, body lotions, molding putty, conditioners. unclejimmyproducts.com
Nationwide Businesses:
Abbey Creek Vineyard
Gifts to Give: Hip Hop Winery, chardonnay, sparkling blanc de noir, pinot noir rose, sparkling pinot gris, mélange noir, cabernet sauvignon, and more. abbeycreekvineyard.com (Oregon)
Africaboutik
Gifts to Give: African, blankets, baskets, throws, scarves, bags, masks, clothing, wall art, jewelry and more. www.Africaboutik.us (NYC)
Bamboozle by Lavalis
Gifts to Give: Handcrafted natural bamboo silver, bone jewelry, earspears, bracelets, necklaces, loc ties, belts, earrings and more.  bamboozledjewelry.com   (Louisiana)
Bevel Men Grooming
Gifts to Give: grooming tools, trimmers, face wash, shampoo, beard softener, soaps, deodrants, body lotion and more. getbevel.com  (California)
Charlie Renee
Gifts to Give: vegan handmade body butters, hair & body butters, lip butter, hair grown serum, face serum, scrubs and soaks, hair pomade, Jamaican castor oil, aromatherapy and more.  charlierenee.com    (Virginia)
Cocovaa Chocolatier
Gifts to Give: finest cacao beans, ganaches, bars, barks, caramels, mousses and more. cocovaa.com  (Wisconsin)
Cooper Rose Baby
Gifts to Give: Eco friendly baby brand, diaper covers, flat & fitted diapers, wipes, nursing products, apparel and more. copperrosebaby.com  (Illinois)
Foot Nanny
Gifts to Give: foot and hand protein cream, peppermint, tea tree oil, chocolate cream, lemon cream, eucalyptus, parsley sage, foot tubs, and more.  footnanny.com (California)
Good Vibes Plant Based Cleaners
Gifts to Give: All natural pure cleaners, sandalwood, nao champa, frankincense & myrrh.  Goodvibesclean.com  (Philadelphia)
HarperIman Dolls
Gifts to Give: Dolls of Color, positive affirmations, custom dolls, keepsake dolls, and more.  harperiman.com (online)
Issa Black Thang Game
Gifts to Give: fun charades game for the culture, revisits favorite past times, movies, music, and so much more.  issablackthang.net  (Texas)
Jungalow Désigns
Gifts to Give: wall paper, planters, outdoor/indoor décor, quilts, pillows, duvet sets, wall hangings, e-gift cards, recycled gift paper, blankets, and more. jungalow.com (California)
Lakay Designs
Gifts to Give: African inspired, bedding, clothes, art, lampshades, African print, rugs, chair covers, wall art, place mats, and more.  lakaydesigns.com  (Colorado)
Linoto Pure Linen Design
Gifts to Give: beddings, baskets, sheets, towels, curtains, kitchen & dinnerware, jewelry, scarves, sandalwood art, mugs, pillows, accessories, journals and more. linoto.com (New York)
Lock it Plates
Gifts to Give: microwaveable to go containers, party plates w/cup holder, usable as steam bowl & salad mixer.  lockitplates.com (Ohio)
Mahogany Books
Gifts to Give: Fiction, non fiction, children, young adults, children  mahoganybooks.com (Washington, DC)
Melaninful
Gifts to Give: Men & Women, black cartoon & civil rights leaders hoodies, dashiki hoodies,, ancient Egyptian bedding sets, fleece jogger sets, african jewelry, jigsaw puzzles, civil rights leaders rugs, '68 olympics polo shirts,  shorts, car seat covers and more.  melaninful.net  (online)
Moroccan Furniture Décor
Gifts to Give: Moroccan style, wooden artwork, tile fountain, chairs, vases, panels, doors, lighting, vintage furniture and more. moroccanfurnituredecor.com (Florida)
Nurilens by JuNuri
Gifts to Give: wooden eyewear with blue light blocking lenses(from computers, phone, electronics), prescription options, sunglasses for men and women.  nurilens.co   (Washington, DC)
Odin Leather Goods
Gifts to Give: accessories, bags, belts, travel, wallets, desk and writing, and more. odinleathergoods.com (Texas)
Phillip Ashley Chocolates
Gifts to Give: Designer chocolates, build a box, business gifting (salted vanilla caramel, salted bourbon caramel, dark chocolate and more) phillipashleychocolates.com (Tennessee)
P-X-W Fit Factory
Gifts to Give: Men & Women fitness, shorts, leggings, Jump rope, t-shirts  p-x-w.com (California)
Marcus Samuelsson Cookbook
Gifts to Give: "The Rise: Black Cooks and the Soul of American Food marcussamuelsson.com (NYC)
Shop Well Costore
Gifts to Give:  gum healing toothpaste, carbon pulling perspirant, pit tox, mouth breath spray, castile soap, mist spray deodorant, ph dish soap, all purpose cleaner, toothache ointment, hand lotion and more. shopwellcostore.com (North Carolina)
Soul Popped Gourmet Popcorn
Gifts to Give: Flavors, austin smoke bbq, banana pudding, corn on the cobb, chicken n' waffles, momma's friend chicken, mac n cheese.  soulpopped.com  (Texas)
Talley & Twine Watches
Gifts to Give: Men & Women watches, wallets, handbags, belts, and more. talleyandtwine.com (Virginia)
TNT Goods
Gifts to Give: sweatshirts, jewelry, enamel pins, buttons, coasters, keychains, unique accessories and home décor.  shoptntgoods.com  (Tennessee)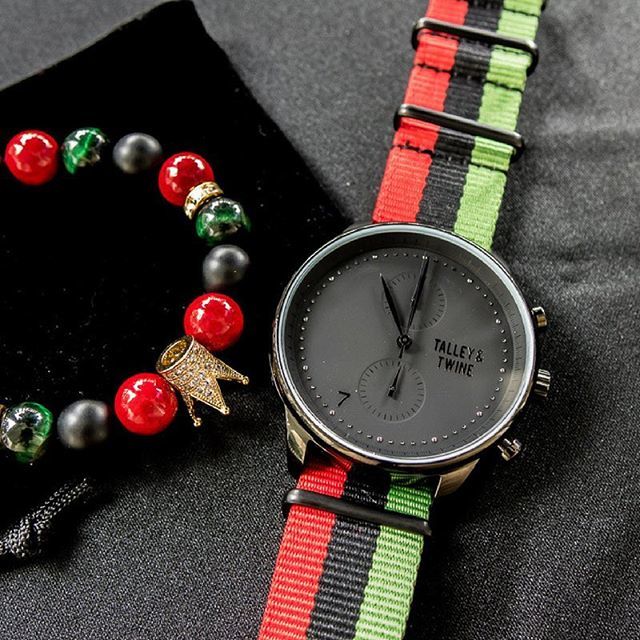 Tally & Twine