(Yannick Lebrun of Ailey)
In Spring of 2023(2003-2023)
KeithKNOWS will be Celebrating 20 Years, Cultivating A Culture of Consciousness & Elevating Your SociaLIFE!
Thank you to all that have donated, thus far, it's greatly appreciated. 
Keeping it real and a direct message!  For the continuation of valuable information,  current resources, keeping you in the know,  we need your support, during these challenging times.
We value and appreciate our members,  you have stood beside KeithKNOWS.net, some of you for over 15 years and longer, let's keep it going for more years to come.
With sincere gratitude for your donation. KeithKNOWS
(note: you can change the amount on the page, that was just a sample amount)
It's easy, safe, private, just click the donate button below:
YOUR  SociaLIFE!
Sun Dec 4    Georgia Vegfest, Gas South Convention Center, 6400 Sugarloaf Pkwy, Duluth  11am-5pm  Admission: $5   $20(VIP)  KNOW More:  georgiavegfest.com/  It's the 11th year for Vegfest, this event promises something for everyone with engaging speakers, food samples, live music, Family Fun Zone, face painting, magician, and over 75 exhibitors.
Mon, Dec 5    AARP Presents A Celebration of REVELATIONS by Alvin Ailey American Dance Theater and a Chat with Robert Battle(Ailey Artistic Director) hosted by Harriette Cole, 7pm online  Register: /events.aarp.org/event/fcce76d2-6bd5-4e52-be9b-743264fa3801/summary   KNOW More: Listen in as host Harriette Cole talks with the artistic director of the world-renowned Alvin Ailey American Dance Theater about his journey to the helm of this prestigious organization and how he's working to continue the preservation of the iconic "Revelations" dance work exploring the African-American experience. The piece premiered in 1960 and his intention is that it will live on for generations to come. He'll also share upcoming plans for the Alvin Ailey American Dance Theater in 2023 and beyond.
Now on Sale,  Alvin Ailey American Dance Theatre at the Fox Theatre, Tickets on sale($29 and up),  Performance Dates & Times: Thurs, Feb 16- Sun, Feb 19, 2023.  5 performances(check website regularly for update. Groups of 10+ save up to 25%: call Fox Theatre Group Sales at 404-881-2000  See other ways to save go to the website.  KNOW More: alvinailey.org/atlanta Witness the strength, brilliance, and joy the Ailey company brings to the Fox Theatre. This season's repertory, expertly curated by Artistic Director Robert Battle, will put you back in touch with some of the richest, most moving works Alvin Ailey ever choreographed.  
Tues, Dec 6  Georgia Senate Runoff, KNOW More: georgia.gov/vote-runoff-elections
KNOW More: RSVP eventbrite.com/e/beyond-time-a-brandon-sadler-exhibition-tickets-466388359137  Beyond Time is an exhibition featuring calligraphy, paintings, sculptures, and environmental installation by Brandon Sadler. The transformational seasons of life are the central theme in this body of work. risingredlotus.com/
Tues, Dec 13      Hip Hop Nutcracker, Fox Theatre, 660 Peachtree St, Midtown Atlanta 7:30pm  Tickets: $49 and up (cashless venue)   KNOW More:  foxtheatre.org     hiphopnutcracker.com/   A unique and joyful holiday mash-up for the whole family, THE HIP HOP NUTCRACKER is a contemporary dance spectacle set to Tchaikovsky's timeless music. Directed and choreographed by Jennifer Weber, the production is performed by a supercharged cast of a dozen all-star dancers, a DJ, a violinist, and MC Kurtis Blow, one of Hip Hop's founding fathers.  Through this remixed and reimagined version of the classic, the dynamic performers of THE HIP HOP NUTCRACKER take audiences on a journey that celebrates love, community and the magic of the holiday season.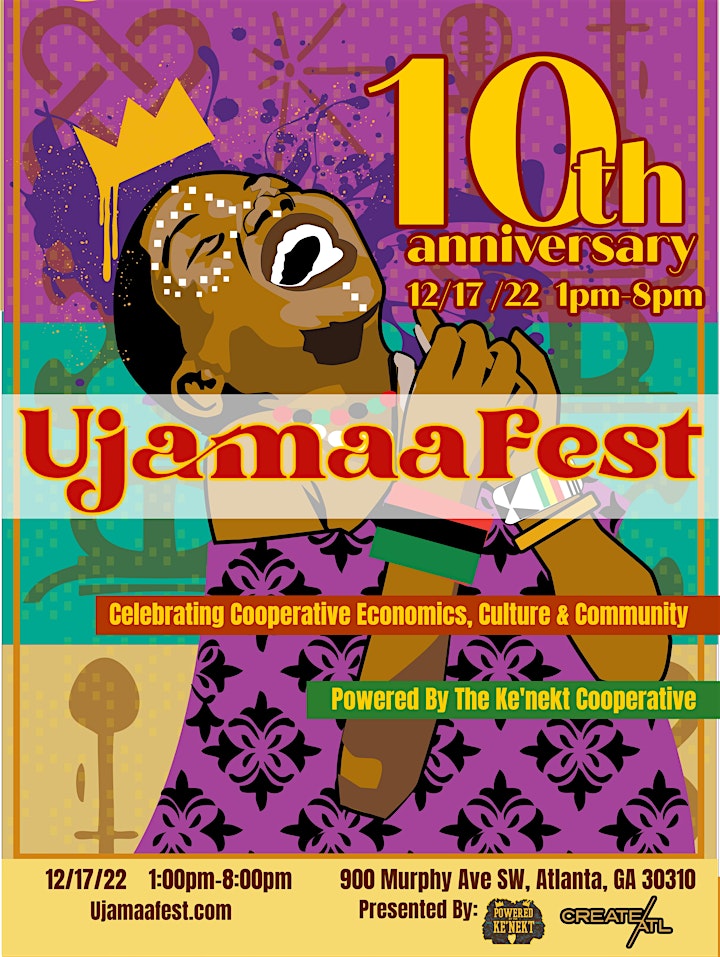 Sat, Dec 17  UjamaaFest 10th Year Anniversary,  Create ATL, 980 Murphy Ave SW, Atlanta    KNOW More: ujamaafest.eventbrite.com They are excited to commemorate our 10 Historical Years of Black Empowerment & Cultural Celebration through a host of activities, performances, panel discussions, special appearances, immersive art activities, awards presentations, our black biz marketplace, and much more! 
KNOW More:  NOW thru  Sun, Dec 18   Robert Ferst Center at Ga. Tech,  349 Ferst Dr NW, Midtown Atlanta  Thursdays & Fridays, 8pm  Saturdays: 2pm & 8pm   Sundays, 3pm   Tickets: $37 and up  KNOW More:  dominionent.org/Black Nativity is an African-American telling of the Nativity story, based on the song play written by acclaimed African-American poet and playwright, Langston Hughes. The show opens in a modern day African-American church on Christmas Day, filled with testifying deacons, sanctified ladies, and down-home preaching, and ultimately recreates the journey of Mary and Joseph, resplendent in African costumes, to Bethlehem, accompanied by a rousing repertoire of old-fashioned spirituals. The African-American viewpoint and the gospel music make Black Nativity a truly unique and entertaining theatrical experience.
Now thru- Dec 24    Cirque Du Soleil presents, Kurios: Cabinet of Curiosities, Atlantic Station, Midtown Atlanta  Tickets: $49 and Up  show info & times: cirquedusoleil.com/kurios   KNOW More: In his larger-than-life curio cabinet, the Seeker is convinced that there exists a hidden, invisible world – a place where the craziest ideas and the grandest dreams lie waiting. A collection of otherworldly characters suddenly steps into his makeshift mechanical world. When the outlandish, benevolent characters turn his world upside down with a touch of poetry and humour in an attempt to ignite the Seeker's imagination, his curios jump to life one by one before his very eyes.
Now Thru Sat, Dec 24    "By Way of Harlem: A Legacy Exhibit" Black Art In America Gallery and Sculpture Garden, 1802 Connally Drive, East Point   M-Wed(by appt.), Thurs-Sat: 11am-6pm  Sun: CLOSED  KNOW More: https://www.blackartinamerica.com/   Original plaster sculpture "Africa Awakening" by Richmond Barthe is one of many gems from this show.  
NOW thru Jan 7     Gabrielle Torres Exhibit "Question Everything", September Gray Gallery, 764 Miami Circle NE, ste 150, (Buckhead/Miami Circle) Atlanta Hrs: Tues-Fri: 11am-5pm  Sat: 12pm-5pm KNOW More: septembergrayart.com/ Gabrielle Torres' work seeks to expose the balance between materiality and meaning. Her art aims to decompose compartmentalization, blurring the lines of what we, humanity, presume to know. She uses materiality as the foundation, and at times the focus, in an attempt to engender questions and thoughts from her audience. 
NOW Thru- Jan 14    Garden Lights, Holiday Nights, Atlanta Botanical Garden, 1345 Piedmont Ave NE, Midtown Atlanta  see website for times  Tickets: $27 and up   KNOW More:   atlantabg.org/tickets/ Atlanta's favorite holiday tradition, featuring new displays, including giant bird sculptures, as well as fan-favorites like the towering "Nature's Wonders" light curtain and the flashy Orchestral Orbs!
Now Thru Jan 15   Illuminights at the Zoo: A Chinese Lantern Festival, Zoo Atlanta, 800 Cherokee Ave SE, Atlanta 5:30pm-9:30pm Tickets: $20.99-$24.99   KNOW More: zooatlanta.org Visit a nighttime wonderland featuring vistas of hand-crafted, illuminated wildlife and awe-inspiring sights celebrating the diversity of the natural world.
NOW thru - Jan 29, 2023  "Close to the Edge: The Birth of Hip Hop Architecture, MODA(Museum of Design Atlanta), 1337 Peachtree St, Midtown Atlanta  7pm-9pm  Tickets: $35  KNOW More:  givebutter.com/HHAOpening  
NOW Thru- March 5, 2023  Stephen Burks: Shelter In Place designer exhibit, High Museum, 1280 Peachtree St, Midtown Atlanta  KNOW More: high.orgAs an African American designer, Burks has forged a unique path by embracing the challenge to advocate for hand production as a strategy for innovation within industrial production. Shelter in Place will also demonstrate Burks's holistic approach across the disciplines of art, architecture, and design that underscores principles of synthesizing craft, community, and industry.
NOW Thru Dec 30   Monet: The Immersive Experience, Exhibition Hub Atlanta Art Center, 5660 Buford Hwy NE, Doraville  Hours: Wed-Fri: 10am-8pm  Sat & Sun: 9am-9pm  Tickets: $22 and up  KNOW More:   A 360º digital art exhibition that invites you to step into the world of the French painter Claude Monet, one of the greatest artistic geniuses of the nineteenth century. Duration, 1 hour 30 minutes. 
January  2023
Wednesdays - Sundays(ongoing)  Brunch Xperience, Brunch, drink, and party at this pop up selfie museum.  Westside Cultural Arts Center, 760 10th St, West Midtown, Atlanta Wed-Sat: 11am-7pm  Sun: 11am-9pm   $20 and up   thebrunchxperience.com/
Thursdays, Fridays & Saturdays(ongoing)    Midtown Atlanta Food  & Cocktail  WalkingTours, Saint Mark United Methodist Church(meeting location), 781 Peachtree St NE, Midtown Atlanta   Thurs, Fri, Sat  12:30pm(tour starts)  (tours ends near MARTA Midtown station)  $99 per person per day KNOW More:   Paid parking is available at 833 Peachtree St, or a few blocks from the North Ave MARTA station, Tours is 3 ½ hours, 1 easy mile.  Indulge in an eclectic array of cuisine & cocktails on this insider's walking food & cocktail tour of the classy Atlanta neighborhood "Midtown" – located in the heart of the city between Downtown Atlanta and Buckhead.  Midtown is a chic, eclectic neighborhood where guests sample a variety of cuisines at a handful of unique restaurants. Don't just sit down and eat, join us and dine through Atlanta! Dress comfortable and wear comfortable shoes.  southernculinarytours.com/atlanta/food-tours/atlanta-food-cocktail-tour 
(art by Larry Poncho Brown)
Saturdays  Black Art in America Gallery and Gardens tours, 1802 Connally Drive , East Point  11am(choose date and time online)  FREE   KNOW More:  https://www.eventbrite.com/e/black-art-in-america-open-gallery-gardens-tickets-375377202317?aff=erellivmlt    Enjoy a guided tour of select works from our collection while learning about the historic, emerging, and prominent artists shaping our national and international arts scene. This tour is for anyone interested in learning about art, the history of Black artists in America, and how you can live with the art you love. Romal Tune is an art advocate and collector, a critically acclaimed bestselling author, and a BAIA Foundation Board Member. He began collecting art in 1993 and his personal collection includes works from African American artists in addition to those he acquired during international travels throughout the Black Diaspora. Romal is a military veteran who holds degrees from Howard University and Duke University. 

Shining A Spotlight on Small Black Business
Marketing: Achieve Growth, Promote Your Business with us or Get listed on our Black Business Guide
Let us help you Spread the Word! about your new business, service you offer,  grand openings, art show, live or virtual, community events and much more.  
*What We can do for You...spread the word on social media, send an e-blast to KeithKNOWS members, post your flyer on this blog page, it's quick, easy, affordable!   *We reach over 50, 000 peole on social media, email subscribers, newsletter, and on the website.  Get more details about our rates at KeithKNOWS2003@yahoo.com 
*If you are interested in being listed in our Black Business Guide, e-mail us for advertising rates, KeithKNOWS2003@yahoo.com    KeithKNOWS, Black Business Guide.  Buy Black, Support Blackowned.  keithknows.ning.com/page/black-business-guide
Zucot Gallery in Castleberry Hill, Downtown Atlanta is accepting bookings for the holiday season, both corporate and personal. ZuCot has been extremely fortunate to work with a diverse clientele. From hosting events for some of the nation's largest corporations to intimate affairs, our qualified staff works to guarantee that every event is handled in a professional manner.  Located in the heart of downtown Atlanta and in walking distance from Atlanta's major meeting center (World Congress Center), sports arenas (Philips Arena and The Mercedes-Benz Stadium) and major hotels, we are the perfect location for your next event.  Book now, while dates are available! zucotgallery.com/
Legacy Center, 𝗚𝗶𝘃𝗲 𝗬𝗼𝘂𝗿 𝗕𝘂𝘀𝗶𝗻𝗲𝘀𝘀 𝘁𝗵𝗲 𝗔𝗱𝗱𝗿𝗲𝘀𝘀 𝗜𝘁 𝗗𝗲𝘀𝗲𝗿𝘃𝗲𝘀 𝗪𝗶𝘁𝗵 𝗢𝘂𝗿 𝗩𝗶𝗿𝘁𝘂𝗮𝗹 𝗢𝗳𝗳𝗶𝗰𝗲𝘀. House your business at the Legacy Center, East Point's newest co-working and office space. Our private offices feature an abundance of natural light, access to our flex spaces, complimentary breakfast, and more. We're here to solve many of the backend office requirements that get in the way of you focusing on your operation. Our virtual office services mean you and everyone who Google searches for you will find an address that shows you operate out of our complex instead of your bedroom. Don't worry; we can process and forward all your mail and physical packages too! (Georgia)  legacycenter.com/
Online Teahouse + Bakery offering unique tea blends and handcrafted desserts. orateahouse.com/
 Kissed By A Bee Organics is Modern Apothecary & Herbalism at its finest! A third-generation herbalist that grows and hand makes products out of their  home in Spring, TX! kissedbyabee.com/
Ade  & Ayo sells bright and colorful children's apparel and decor, inspired by African design. adeandayo.com/
Powatt wearable art is unapologetically unconventional in its style, comfort, and quality. From bold pattern cotton shirts and backpacks to compelling baggy joggers, prideful roots. powatt.us/
Chocolate Therapy, Handcrafted artisanal truffles and other confections with unique and innovative flavors. thechocolatetherapystore.com
YGN wraps, headbands and turbans. They're functional when we need something quick and comfortable. And they're beautiful because… obviously. yougonatural.com/
645 Ventures is an early-stage venture capital firm that partners with exceptional founders who are building iconic companies. They invest at the Seed and Series A stages and help founders scale to the growth stage. 645ventures.com/
Bright Black Candles, Tiffany, Dariel, and little Elena are the family behind  the Black-owned candle company that uses scent as a medium and candles as a platform for sharing positive narratives about Blackness. brightblackcandles.com/
Arnika Dawkins Photography Gallery  Holiday Art Gift Guide. (Georgia) adawkinsgallery.com/viewing-room/16-2022-holiday-gft-guid
Somi, the Computer Scientist Doll, Bukola Somide, and her 8-year-old daughter, Olusomi, the creators of the first-to-market African American interactive Somi, the Computer Scientist doll, are celebrating having won the 2022 ExCITE Innovation of the Year award presented by CodeCrew. The doll helps to increase a child's knowledge and interest in STEM. somidigiverse.com/
 The Shade Room, Angelica "Angie" Nwandu is the founder and CEO,  a multi-platform media empire reaching 27.6 million followers on Instagram. The Instagram-based blog provides a digital space to magnify Black culture in entertainment, politics, national and local news, and on Facebook, Twitter, YouTube, GIPHY, and its home website. Since being established in 2014, the culturally relevant blog is now ranked as the number one social brand, one of the top 25 Instagram brands, and landed as the leading media publishing label, as Comscore reports. theshaderoom.com/
Afrohemien, African Unisex Mud Cloth Poncho, one of a kind, hand painted with fermented mud, by artisans in Mali, can also be hang on the wall as art. afrohemien.com/collections/all/products/african-lion-mudcloth-poncho
Shades of Color African American Christmas Cards are the flavor of the season! Shades of Color Black holiday cards have uplifting greeting cards for all styles and personalities with an accompanying inspirational verse that makes for a rich religious and cultural experience. Stand out from the crowd with unique African American Christmas Cards that exemplify Black culture in all its splendor! (Includes 15 cards per each designer box with coordinating colored envelopes.)  shadescalendars.com/product-category/calendars-and-planners/african-american-christmas-cards/
Beating Seasonal Depression: 8 directories to help you find an affordable black therapist becauseofthemwecan.com/blogs/culture/beating-seasonal-depression-8-directories-to-help-you-find-an-affordable-black-therapist
6 Blackowned games every family should play. becauseofthemwecan.com/blogs/culture/6-black-owned-games-every-family-should-play
The Nile List: Connecting Consumers To Black Businesses Worldwide. www.thenilelist.com
Sip Shop Eat is an experiential platform designed to gather, connect and discover all the best in food, style and drinks through IRL and virtual experiences. sipshopeat.com/
KeithKNOWS, List of 50 Gifts 2 Give & Get! Shop Small Black Businesses! Cultivating A Culture of Consciousness!!!
Buy Black, Gift Giving, "Ask Keith, KeithKNOWS" here's a list of where to find & buy black owned, affordable, quality handcrafted items, unique specialty shops, contemporary/ upscale/ one of kind gifts, artifacts, jewelry, original artwork, all occasion greeting cards, and much more.  "Elevate" your Gift Giving. Local, National, Online shopping. (Gift Cards will do too, use them wisely, check expiration date, policies, etc.) Gift Giving, Holiday Shopping, Special Occasions, Small Business Saturday, Cyber Monday and all year round gift giving..  Holiday Tips: Shop early, ship items in advance, be patience, item availability may be limited, create a list. Go to this link for the complete list and more info: keithknows.net/pages/black-business-guide
Afrocentric wrapping paper: https://unwrp.com/  http://www.melaninwrappingpaper.com/  culturegreetings.com https://shop.comfiart.com/search?type=product&q=rochelle+porter
Atlanta is blanketed with snow just before Christmas, but the warmth of young love just might melt the ice in this novel of interwoven narratives, Black joy, and cozy, sparkling romance—by the same unbeatable team of authors who wrote the New York Times bestseller Blackout! goodreads.com/book/show/60579828-whiteout 
AFri Decor is a home furnishing boutique offering African inspired home decor and customs gifts. fortheculturestl.com/art/2021/1/12/afri-decor
Beyond the C - Suite, From a struggling single mom to running a premium brand consultancy, Deandra Coleman, a former c-suite Black executive, has mastered the nuisances and strategies of personal brand elevation. Now, via her company, Beyond The C-Suite, she's disrupting the careers of top leading Black executive women inside her new program, The Seen & Heard Experience.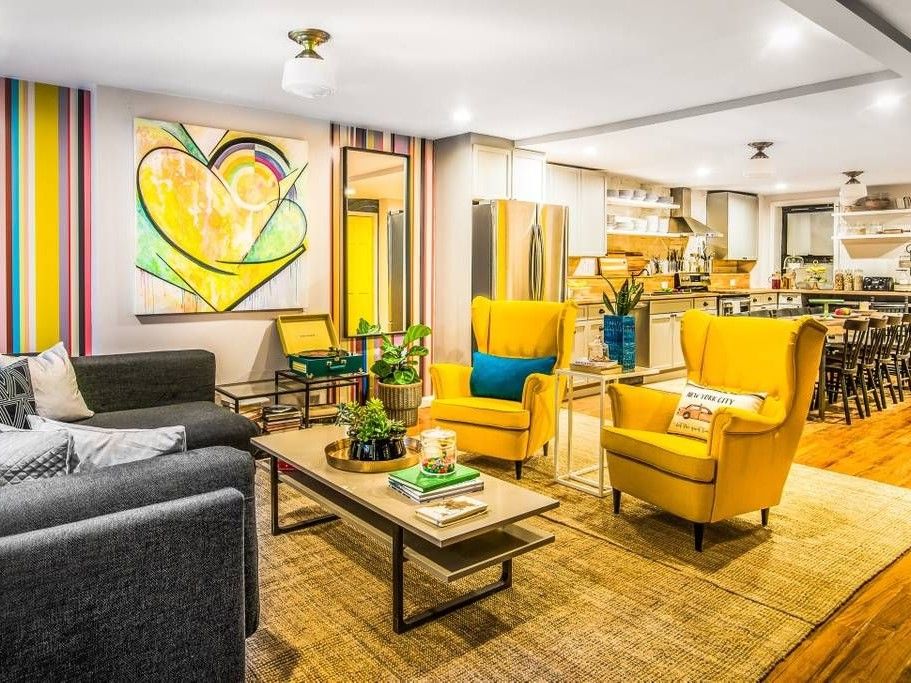 (pic: Yellow Block Bed + Breakfast (Brooklyn, New York)
23 Black-Owned Hotels & Resorts for Your Next Vacation. blog.obws.com/black-owned-hotels-resorts-vacation/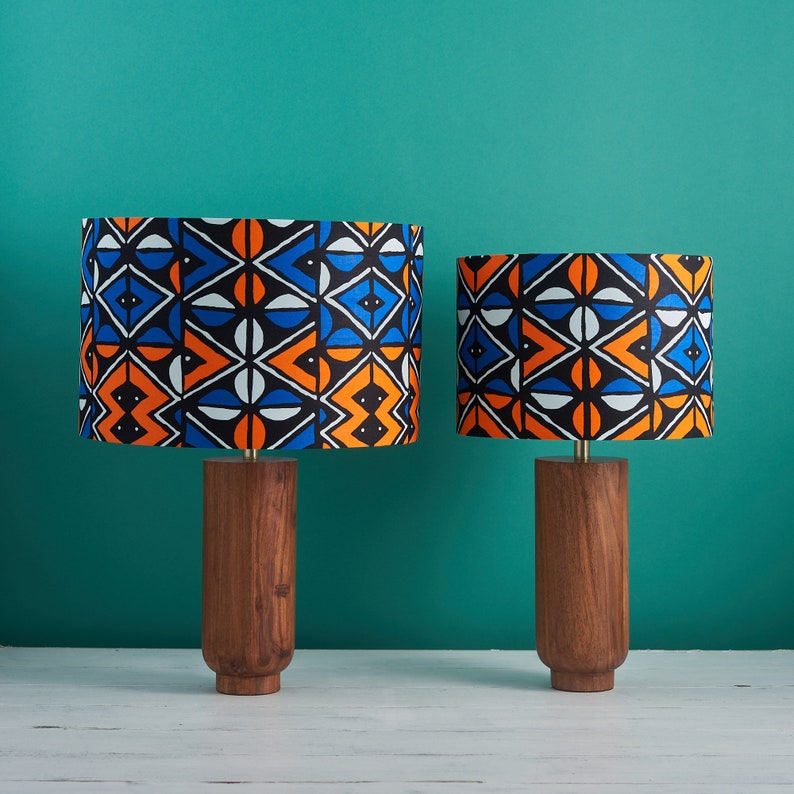 Bespoke Binny, Layering lighting in a room can completely transform its look and feel. GH's Senior Home Editor has had her eyes on the striking patterned African-inspired lampshades that Natalie Manima carries in her Etsy shop, Bespoke Binny. Manima, who is of Ghanaian descent, also offers a slew of other home products, including pillows, blankets and placemats, that are just as stylish. etsy.com/shop/BespokeBinny
(pic: Zucot Gallery & Band of Vices)
Gangstas to Growers (G2G) is a social enterprise focused on building worker-owned cooperatives that provide opportunities for employment, empowerment, and entrepreneurship in agriculture for at-risk and formerly incarcerated youth. The mission is to end the cycle of poverty within our community, to provide a space of healing, to help support a black-run food system and to end recidivism. gangstastogrowers.com/
Black Education Station, a streaming network with empowering images and messages for children, provides parents, caregivers, and educators of Black children with a reliable media source. blackeducationstation.com/
Support Black Owned Businesses on Amazon. amazon.com/b?ie=UTF8&node=21382093011
Nourish + Bloom Market is the first autonomous grocery store with robotic delivery in the United States and the first African American owned autonomous grocery store in the world. Nourish + Bloom is on a mission to make eating healthy and convenient. We believe that everyone deserves to eat healthy. App coming soon. (Georgia)   nourishandbloommarket.com
Ariel Investments, use the market's short-term focus to uncover mispriced companies whose true value will be realized over time. They began as a small- and mid-cap value manager, and evolved strategically to offer three approaches - all of which seek out attractive intrinsic value through relatively concentrated portfolios. arielinvestments.com/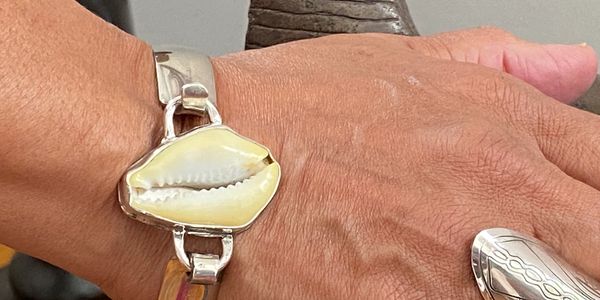 Bamboozle Jewelry, One-of-a-kind jewelry, designed, patented, and crafted by master jewelry artist, Lavalais. Bracelets, ear spears, earrings, loc ties, pendants, cowrie jewelry, rings, and more.. bamboozlejewelry.com/  (KeithKNOWS: Da Bomb! I have numerous pieces from Bamboozle, been friends for over 10 years)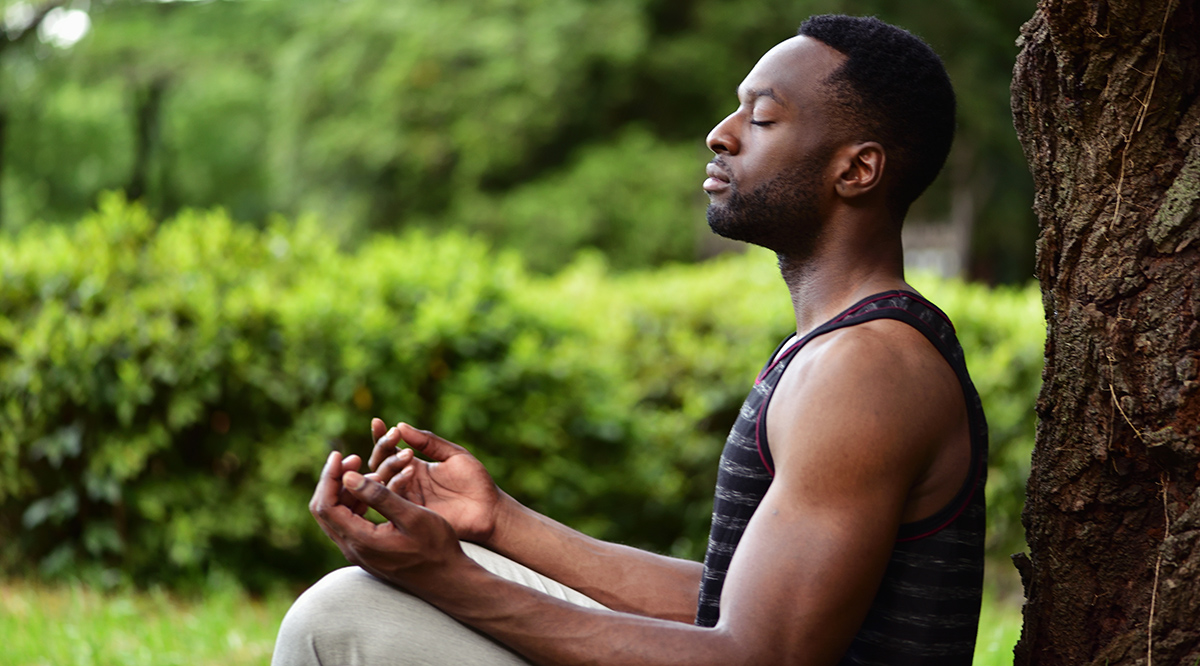 10 Black Founders Leading Wellness, Mental Health and Mindfulness Apps. urbangeekz.com/2021/06/10-black-founders-leading-wellness-mental-health-and-mindfulness-apps/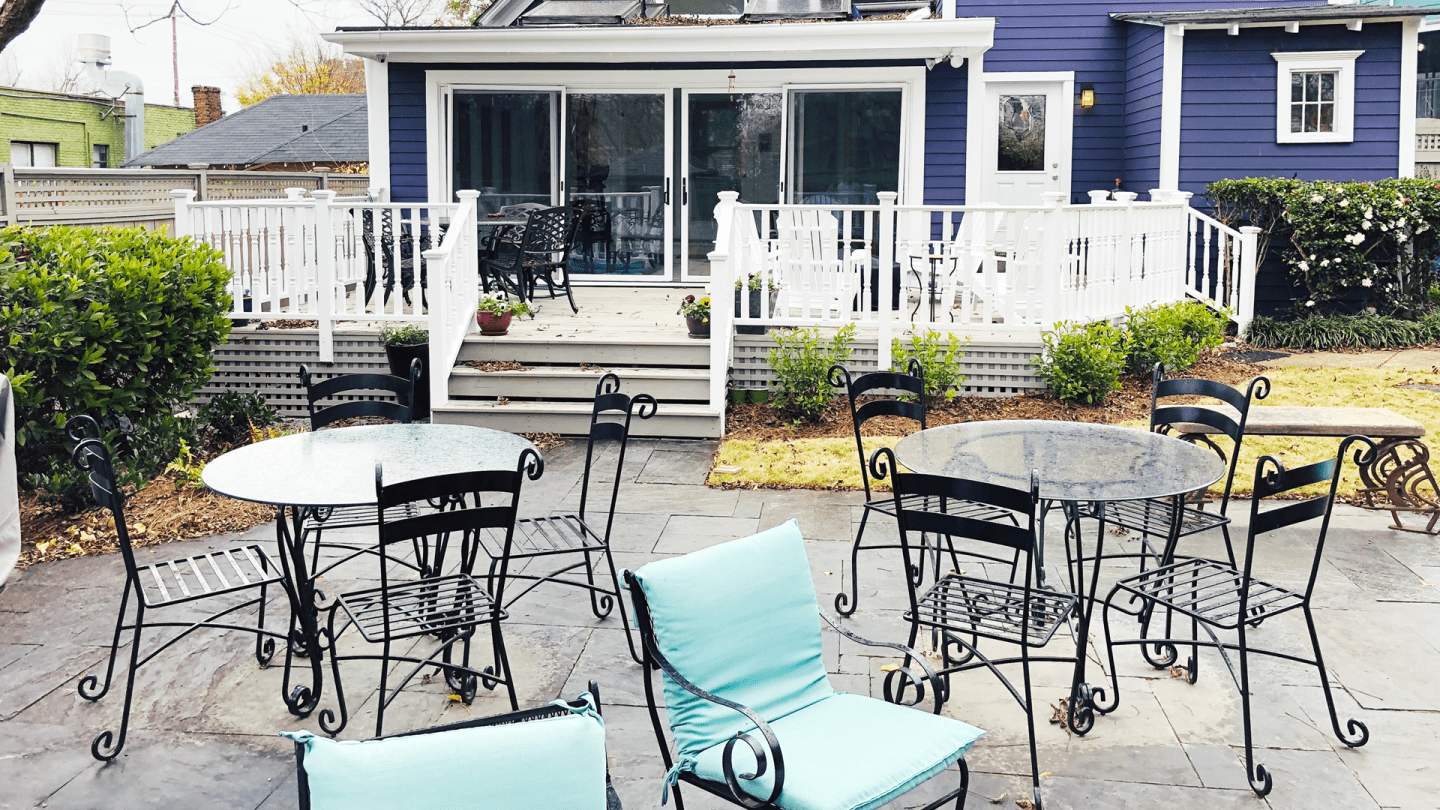 Hamilton Howell House. This boutique hotel is in the heart of Sweet Auburn in Atlanta's Old Fourth Ward, just around the corner from the Martin Luther King, Jr. National Historic Park and a mile from downtown, the Hamilton Howell House is a wonderful backdrop for your weekend or small event. hamiltonhowellhouse.com/  (Georgia)
Culture Greetings products are manufactured right here, in-house, in the USA, at their state of the art printing facility!  They Write. They Print. They Mail. It's simple: You pick a card and add a personal note. They  print, stamp and mail the cards to your recipient(s).  You also have the option of inserting a gift-card inside of the envelope. (Georgia)  culturegreetings.com/
SOOFA (Stretch Out On Faith Again Ranch) use horses to change the lives of people.  Their programs includes helping children and adults overcome anxieties, build confidence and helping individuals become better communicators. They truly believe that connection with horses leads to better connection with people. Their programs include riding lessons, Trail rides and Equine assisted coaching.  soofaranch.com  (Georgia) 
Keeping You
3 Free Tools To Find Secret Codes and Discounts While Shopping Online. clark.com/shopping-retail/free-browser-extensions/
5 Mental Health Resources for Men Interested in Learning More About Therapy Without Judgment. wellandgood.com/mental-health-resources-men/
It's Time to Normalize Asking Friends and Family if they're Sick before hanging out. www.wellandgood.com/hanging-out-while-sick
At One Simple Wish we believe that everyone should experience love, hope & joy. Join us in restoring happiness to those who have been impacted by the trauma of foster care and childhood crisis. https://www.onesimplewish.org/
16 Solid Companies That Let You Work From Home and Set Your Own Schedule. partners.thepennyhoarder.com/16-solid-companies-that-let-you-work-from-home-and-set-your-own-schedule/
A Study found that mindfulness meditation works just as well as medication for anxiety. But don't throw out your meds just yet.  wellandgood.com/mindfulness-meditation-anxiety/
6 Supplements To Support Your Well-Being This Season. www.iherb.com/
3 reasons why you should rewash that pre-washed bag of lettuce, according to food scientists. wellandgood.com/should-you-wash-pre-washed-lettuce
BOLD BY WYNDHAM INITIATIVE AIMS TO EXPAND SUPPORT FOR BLACK ENTREPRENEURS IN THE HOTEL INDUSTRY
blackenterprise.com/bold-by-wyndham-initiative-aims-to-expand-support-for-black-entrepreneurs-in-hotel-industry/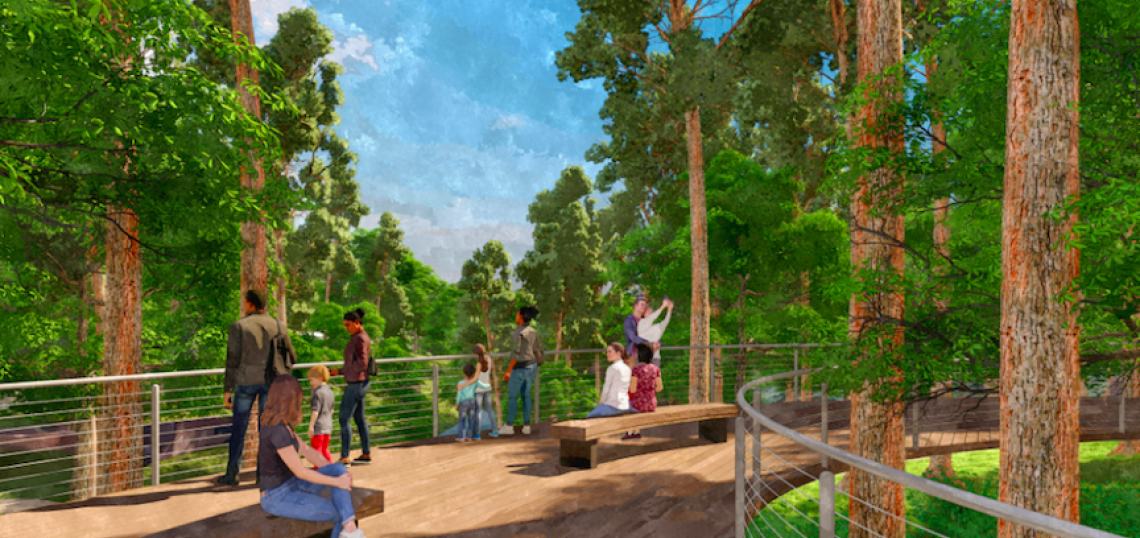 Atlanta Botanical Garden's plans for BeltLine-fronting expansion. Officials: $25M donation will allow Garden to sprout by 7 acres, maximizing proximity to BeltLine, Piedmont Park. atlanta.urbanize.city/post/botanical-garden-expansion-beltline-images-piedmont-park-renderings
Postal Stamp Honors First All-Black Hockey Teams That Competed in the Early 1900s
blackhistory.com/2020/03/canada-postal-stamp-honors-first-all-black-hockey-teams-early-1900s.html
5 Winter Hobbies That Black People Should Give A Try. Here are a few winter hobbies we believe would be beneficial for our readers.  newsone.com/4432611/winter-hobbies-black-people-should-try
Atlanta food halls: Visiting Municipal Market, formerly Sweet Auburn Curb Market. ajc.com/things-to-do/atlanta-restaurant-blog/a-guide-to-atlantas-municipal-market/
Why You Need a Post-Retirement LinkedIn Profile. nextavenue.org/why-you-need-a-post-retirement-linkedin-profile