Celebrating, Elevating, All Year Long!(2003-2023)
KeithKNOWS will be Celebrating 20 Years, Cultivating A Culture of Consciousness & Elevating Your SociaLIFE!
Thank you to all that have donated, thus far, it's greatly appreciated. 
Keeping it real and a direct message!  For the continuation of valuable information,  current resources, keeping you in the know,  we need your support, during these challenging times.
We value and appreciate our members,  you have stood beside KeithKNOWS.net, some of you for over 15 years and longer, let's keep it going for more years to come.
With sincere gratitude for your donation. KeithKNOWS
(note: you can change the amount on the page, that was just a sample amount)
It's easy, safe, private, just click the donate button below:
YOUR  SociaLIFE!
KNOW More: Chastain Arts Center & Gallery, 125 Chastain Park Ave NW, Atlanta  ocaatlanta.com/chastain
Now on Sale,  Alvin Ailey American Dance Theatre at the Fox Theatre, Tickets on sale($29 and up),  Performance Dates & Times: Thurs, Feb 16- Sun, Feb 19, 2023.  5 performances(check website regularly for update. Groups of 10+ save up to 25%: call Fox Theatre Group Sales at 404-881-2000  See other ways to save go to the website.  KNOW More: alvinailey.org/atlanta Witness the strength, brilliance, and joy the Ailey company brings to the Fox Theatre. This season's repertory, expertly curated by Artistic Director Robert Battle, will put you back in touch with some of the richest, most moving works Alvin Ailey ever choreographed.  
Sat, Jan 28    Atlanta Ailey Ambassadors presents An Afternoon promoting Ailey, Medu Bookstore & Densua's African Treasures, Greenbriar Mall, 2841 Greenbriar Pkwy SW, Atlanta 1pm-4pm  KNOW More: shopgreenbriar.com   medubookstore.com   densua.com/ Guests can pickup Ailey flyers, ask questions, get info, entry to win a pair of tickets to see the performance in February, and  support  Black owned businesses, Medu Bookstore & Densua's. 
Sat, Jan 28- June 4     New Worlds:Georgia Women to Watch + Project Spaces, Atlanta Contemporary, 535 Means St, Downtown Atlanta  see website for gallery times and hours Opening: Jan 28, 11am-6pm  KNOW More:   atlantacontemporary.org/   New Worlds with Anila Agha, Namwon Choi, Victoria Dugger, Shanequa Gay, and Marianna Dixon Williams. In the Project Spaces, curator Michael Dickins is featuring Raheleh Filsoofi, Althea Murphy-Price, and Barry R. Jones in the Project Spaces.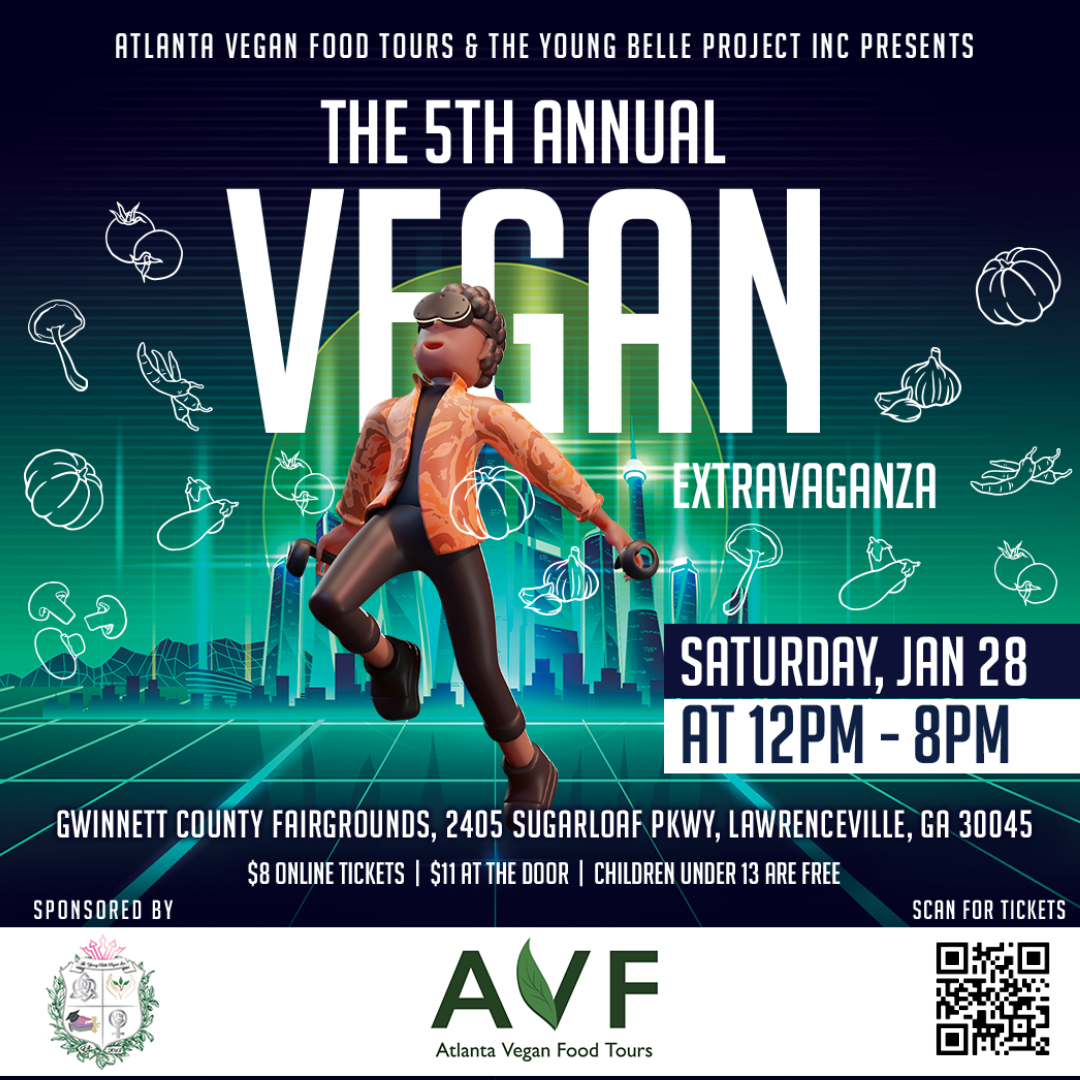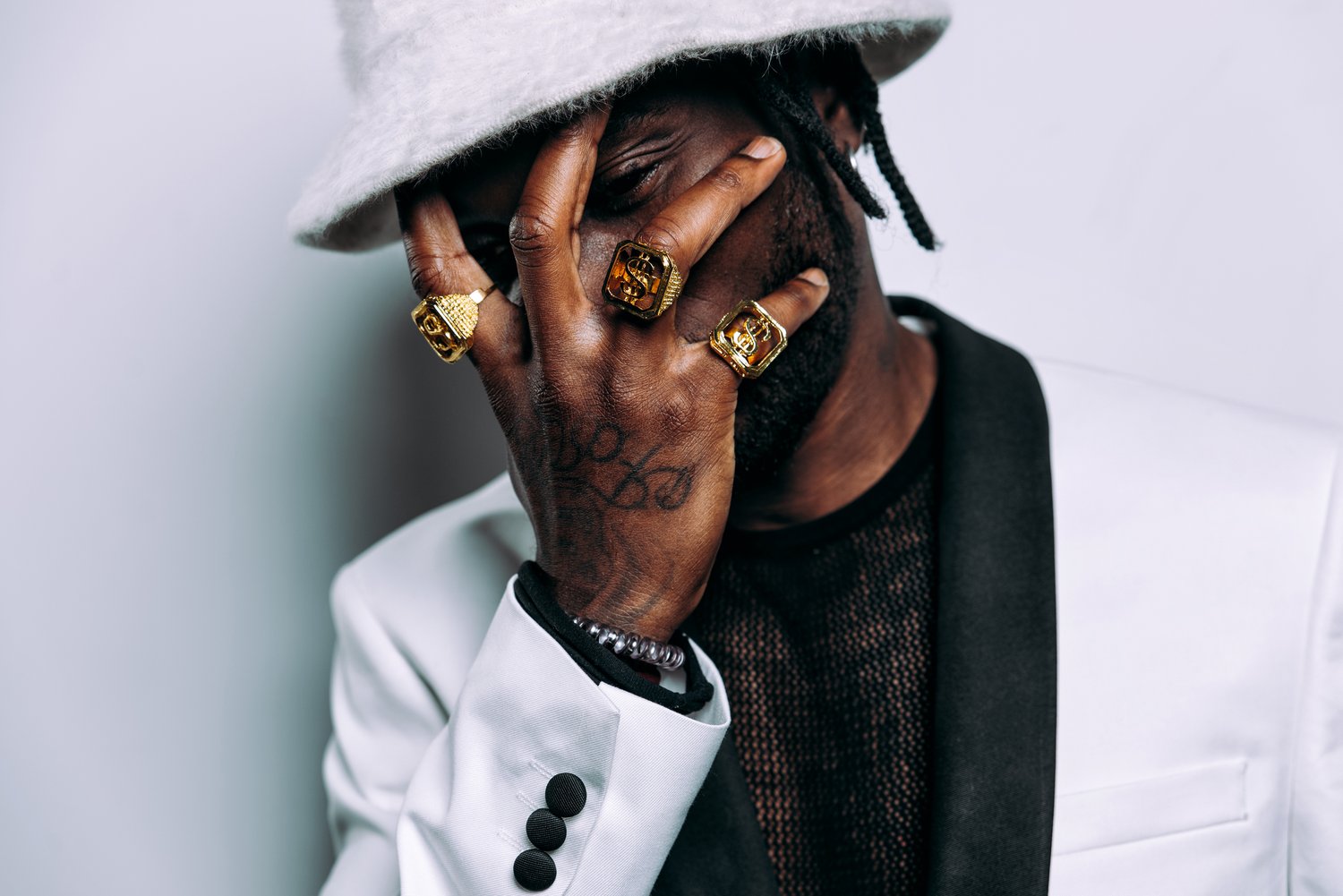 Thurs, Feb 2    50 Years of Hip Hop Fashion Pt 2, MODA(Museum of Design Art), 1315 Peachtree St, Mditown Atlanta 6pm  Tickets: $10 and up(limited attendance)  KNOW More: museumofdesign.org/calendar/hip-hop-fashion-2 Conversation with Dr Courtney Hammonds(Dean of Fashion), Photograher: Robert Ector & Music Producer: Mike Buckholtz
Sat, Feb 4   HBCU All-Star Battle of the Bands, Mercedes Benz Stadium, Downtown Atlanta 6pm Tickets: $19 and up KNOW More: https://allstarbattleofthebands.com/ The Battle is Back! 6 HBCUs and 2 HS marching bands will leave it all on the field to a crowd of 50K+
Sun, Feb 8- May 15  Black American Portraits, Spelman College  Museum of Fine Art, 350 Spelman Lane SW, Atlanta   KNOW More: spelman.edu/about-us/museum-of-fine-art
The amazing work on the way and the power of making portraits especially for Black Americans. Listen, subscribe and share!
Fri, Feb 10- March 5, 2023   THE HOT WING KING, Coca-Cola Stage at Alliance Theatre, 1280 Peachtree Street NE,  Midtown Atlanta  Show times: 2:30pm, 7:30pm, 8pm Tickets: $25 and up    KNOW More:alliancetheatre.org/hotwingking Written and directed by Katori Hall Winner of the 2021 Pulitzer Prize for Drama, THE HOT WING KING is a fierce new comedy about the risks and rewards of celebrating who you are.  It's time for Memphis's annual "Hot Wang Festival," and Cordell knows he has the wings that'll make him king.  Supported by his beau Dwayne and best friends who serve as his fry crew "The New Wing Order," the group settles in for a fun night of pre-competition prep.  But when a family emergency forces Dwayne's troubled nephew into the mix, it quickly becomes a recipe for disaster.  Suddenly, the first-place trophy isn't the only thing that Cordell risks losing.  Making its regional debut at Alliance Theatre and directed for the first time by its award-winning playwright Katori Hall (P-Valley, Tina: The Tina Turner Musical), THE HOT WING KING has been called "flavorful and bitingly funny" by New York Stage Review, and "a delicious new play to be applauded and savored" by Talkin' Broadway.
NOW thru- Sat, Feb 11  Najee Dorsey's "Leaving Mississippi" Exhibit, Black Art In America Gallery, 1802 Connally Drive, East Point  Gallery Hours: M-W by appt, Thurs-Sat: 11am-6pm  Sun: Closed  KNOW More:   blackartinamerica.com/  Najee turns  50 and so he's giving himself a solo show, featuring some mixed media, photomontage, Sculpture and more.  Artist talk / Reception January 14th.  Gullah Jack among the works I'll be showing. An individual that was part of a historic event you need to know. Gullah Jack (died July 12, 1822), also known as Couter Jack and sometimes referred to as "Gullah" Jack Pritchard, was an African conjurer, who is historically known for aiding Denmark Vesey in planning a large (slavery) rebellion that would become known as Denmark Vesey Conspiracy of 1822.
Tues, Feb 21- Sun, Feb 26  Tina: The musical, Fox Theatre, 660 Peachtree St, Midtown Atlanta Tues-Fri: 7:30pm  Sat: 2pm & 8pm Sun: 1pm  Tickets: $39 and up  KNOW More: https://atlanta.broadway.com/shows/tina-the-tina-turner-musical/
NOW Thru- March 5, 2023  Stephen Burks: Shelter In Place designer exhibit, High Museum, 1280 Peachtree St, Midtown Atlanta  KNOW More: high.orgAs an African American designer, Burks has forged a unique path by embracing the challenge to advocate for hand production as a strategy for innovation within industrial production. Shelter in Place will also demonstrate Burks's holistic approach across the disciplines of art, architecture, and design that underscores principles of synthesizing craft, community, and industry. 
NOW thru - Mar 14 "Close to the Edge: The Birth of Hip Hop Architecture, MODA(Museum of Design Atlanta), 1337 Peachtree St, Midtown Atlanta  7pm-9pm  Tickets: $10  KNOW More: museumofdesign.org/hip-hop-architecture
NOW Thru June 2023   KNOW More: The  launch of The Center's newest biannual King Rotation from the Morehouse College Martin Luther King Jr., collection.Now Is the Time: Remembering the Legacy of the March on Washington for Jobs and Freedom presented during the 60th anniversary year of the March, seeks to transport you to August 28, 1963, when 250,000 Americans of all backgrounds and all parts of the country gathered on the National Mall to demand civil and economic rights. In its aftermath, the March would come to "transform the national landscape" and provide Americans with a new concept of the American dream, as defined by Dr. Martin Luther King's soaring, iconic and improvised words: "I have a dream that one day this nation will rise up and live out the true meaning of its creed: We hold these truths to be self-evident, that all men are created equal." The exhibit will be features in The Center's Voice to the Voiceless Gallery from January 13- June 2023.  https://www.civilandhumanrights.org/mlk-day-2023/  
MARCH 2023
Wednesdays - Sundays(ongoing)  Brunch Xperience, Brunch, drink, and party at this pop up selfie museum.  Westside Cultural Arts Center, 760 10th St, West Midtown, Atlanta Wed-Sat: 11am-7pm  Sun: 11am-9pm   $20 and up   thebrunchxperience.com/
Thursdays, Fridays & Saturdays(ongoing)    Midtown Atlanta Food  & Cocktail  WalkingTours, Saint Mark United Methodist Church(meeting location), 781 Peachtree St NE, Midtown Atlanta   Thurs, Fri, Sat  12:30pm(tour starts)  (tours ends near MARTA Midtown station)  $99 per person per day KNOW More:   Paid parking is available at 833 Peachtree St, or a few blocks from the North Ave MARTA station, Tours is 3 ½ hours, 1 easy mile.  Indulge in an eclectic array of cuisine & cocktails on this insider's walking food & cocktail tour of the classy Atlanta neighborhood "Midtown" – located in the heart of the city between Downtown Atlanta and Buckhead.  Midtown is a chic, eclectic neighborhood where guests sample a variety of cuisines at a handful of unique restaurants. Don't just sit down and eat, join us and dine through Atlanta! Dress comfortable and wear comfortable shoes.  southernculinarytours.com/atlanta/food-tours/atlanta-food-cocktail-tour 
Saturdays  Black Art in America Gallery and Gardens tours, 1802 Connally Drive , East Point  11am(choose date and time online)  FREE   KNOW More:  https://www.eventbrite.com/e/black-art-in-america-open-gallery-gardens-tickets-375377202317?aff=erellivmlt    Enjoy a guided tour of select works from our collection while learning about the historic, emerging, and prominent artists shaping our national and international arts scene. This tour is for anyone interested in learning about art, the history of Black artists in America, and how you can live with the art you love. Romal Tune is an art advocate and collector, a critically acclaimed bestselling author, and a BAIA Foundation Board Member. He began collecting art in 1993 and his personal collection includes works from African American artists in addition to those he acquired during international travels throughout the Black Diaspora. Romal is a military veteran who holds degrees from Howard University and Duke University. 

Shining A Spotlight on Small Black Business
Marketing: Achieve Growth, Promote Your Business with us or Get listed on our Black Business Guide
Let us help you Spread the Word! about your new business, service you offer,  grand openings, art show, live or virtual, community events and much more.  
*What We can do for You...spread the word on social media, send an e-blast to KeithKNOWS members, post your flyer on this blog page, it's quick, easy, affordable!   *We reach over 50, 000 peole on social media, email subscribers, newsletter, and on the website.  Get more details about our rates at KeithKNOWS2003@yahoo.com 
*If you are interested in being listed in our Black Business Guide, e-mail us for advertising rates, KeithKNOWS2003@yahoo.com    KeithKNOWS, Black Business Guide.  Buy Black, Support Blackowned.  keithknows.ning.com/page/black-business-guide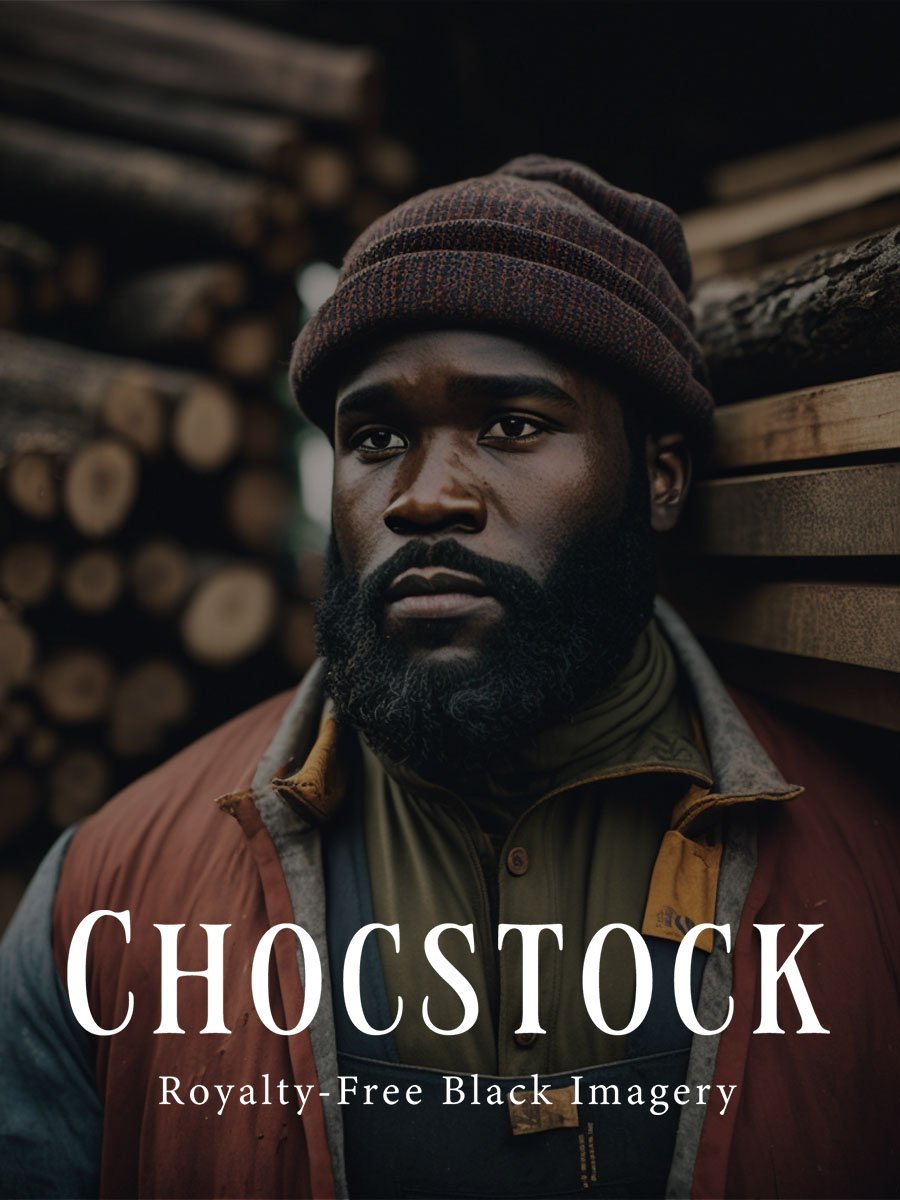 Chocstock Art, As digital creatives, we oftentimes find ourselves in need of great images to complement our work. Whether it's for business ads, presentations, websites, blogs/vlogs or cover art for music projects, having images that best express OUR touch is very important. chocstock.art
MALOBE therapeutic scalp oil cooling sensational, stop the itch. malobenaturalhair.com
Ujamaa seeds,  "culturally meaningful seeds" are cultivated by BIPOC growers who are members of the Ujamaa Cooperative Farming Alliance. At UJAMAA SEEDS we cultivate and distribute culturally meaningful seeds for food, healing, and textiles.  ujamaafarms.com/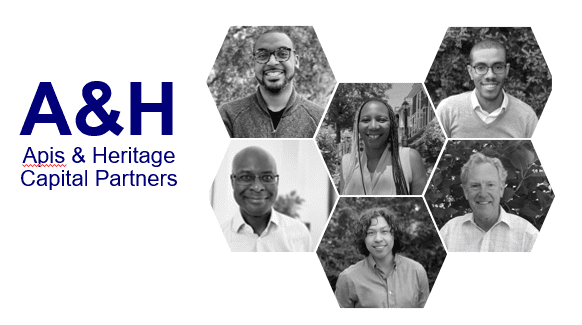 Apis & Heritage Capital, Black Led VC firm raises $58 .1 million to help low income workers become business owners.  apisheritage.com
N'Damus London is an independent British accessories brand with an emphasis on quality craftsmanship and the production of handmade classic leather goods & jewellery for women and men. ndamus.com/en-us/pages/about-us
Monetizing Your Personal Brand: An Inside Look with Tiffany Battle. https://shoppeblack.us/tiffany-battle-monetizing-your-personal-brand
Pineloft Entertainment is an independent entertainment company that focuses on television, new media and film production. We value having diverse points of view and providing emerging auteurs with support, connections, and the resources to do their best work. pineloftentertainment.com/
Soulphoodie, Classic apparel that represents Black foodie culture every day in every way. Statement Tees and Accessories that pay homage to Black food and beverage culture and Black-owned restaurants. soulphoodie.com/collections/women-tees
Kobee's Organic Lip Blam

, Lip Balm with a mission. flavors inspired by bees and nature. kobeesco.com/
Dorothy Lanes

Dorothy Jones, an extremely talented illustrator and art designer from Mobile, Alabama, creates beautiful custom crafts that pay homage to the natural beauty of Black women. Her company 's  most popular products are her handmade, hand-crafted coffee mugs. dorothylanes.com
=
Dressed in Joy, Be bold, and step out in statement-making style this year when you wear Dressed in Joy apparel. The founder, Mikaela Pabon, wanted to create an apparel brand that makes customers feel like they're adorned in the personification of joy. The brand focuses on athleisure, inspiring comfortable confidence. dressedinjoy.com
PetPlate makes it easy for pet parents to nourish their pets with love by delivering freshly-cooked meals made from wholesome ingredients that do not contain any by-products, rendered meats or preservatives. petplate.com
Lakay Designs, Small batch manufacturing and distribution of African-inspired print for your home, your business, and as well as everyday life. www.lakaydesigns.com
Black-Owned Hotels To Book For Your Next Getaway.  blackenterprise-com.cdn.ampproject.org/c/s/www.blackenterprise.com/black-owned-hotels-to-book-for-your-next-getaway/amp/
The SwemSchool offers lessons for students of all ages, from infancy to adulthood, and believes that anyone, at any age can benefit from swimming.  Founder & CEO, Trish P. Miller, is an advocate for community-based drowning prevention programs.
swemschool.com/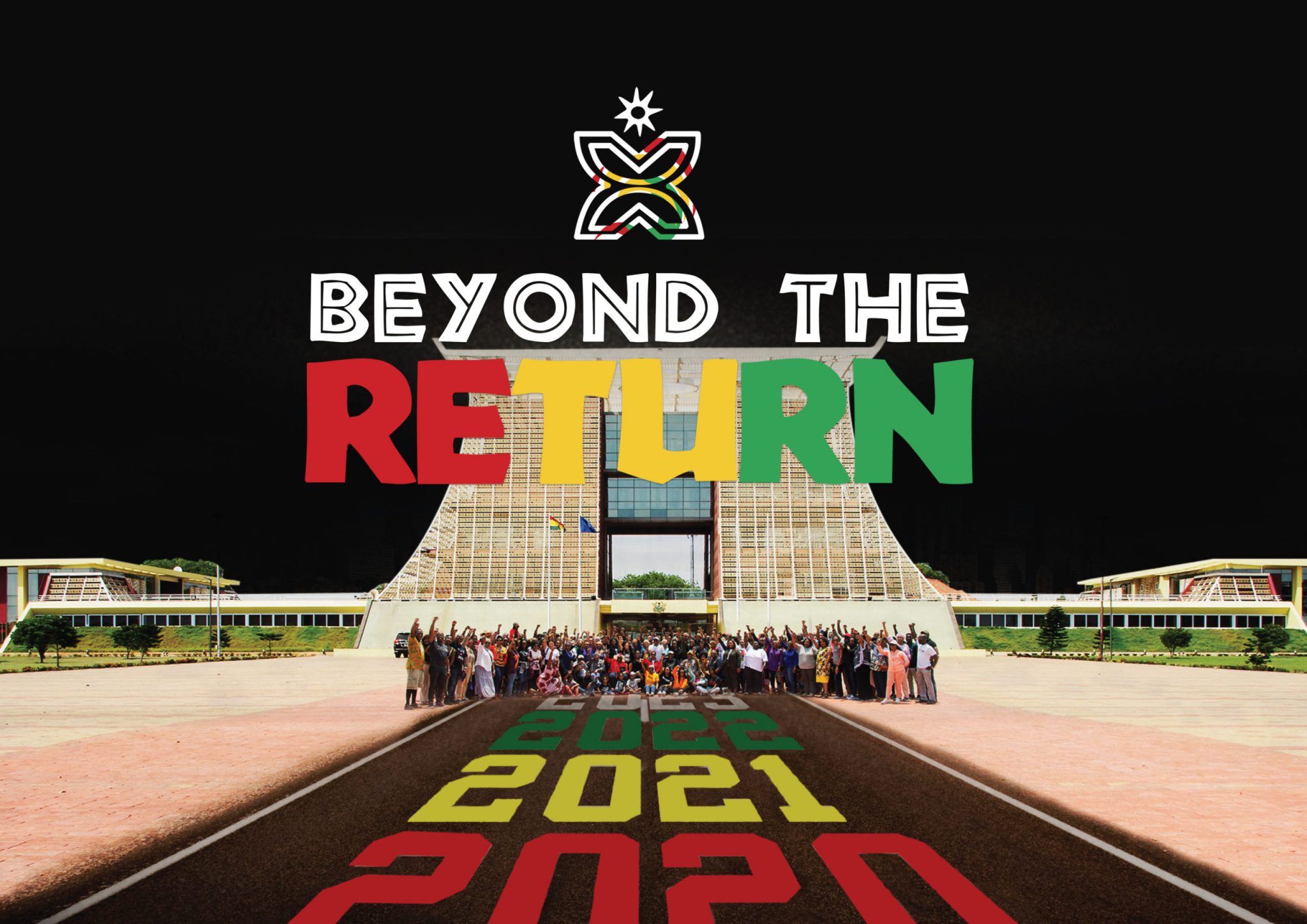 Beyond the Return – is a 10-year project under the theme, "A decade of African Renaissance – 2020-2030" and will be built on 7 pillars.  It will provide a platform for engagements among the people of African descent, wherever they may currently be living. The project and its pillars was unveiled in June 2020.  visitghana.com/beyond-the-return/
Affirmations for Black Men: Inspiring and Motivating Words for a Black Man. A Foolproof Shortcut To Success and Significance In Life. (Mind Power)  amazon.com/Affirmations-Black-Men-Motivating-Significance/dp/B09S61YPHL
Beating Seasonal Depression: 8 directories to help you find an affordable black therapist becauseofthemwecan.com/blogs/culture/beating-seasonal-depression-8-directories-to-help-you-find-an-affordable-black-therapist
Atlanta is blanketed with snow just before Christmas, but the warmth of young love just might melt the ice in this novel of interwoven narratives, Black joy, and cozy, sparkling romance—by the same unbeatable team of authors who wrote the New York Times bestseller Blackout! goodreads.com/book/show/60579828-whiteout 
AFri Decor is a home furnishing boutique offering African inspired home decor and customs gifts. fortheculturestl.com/art/2021/1/12/afri-decor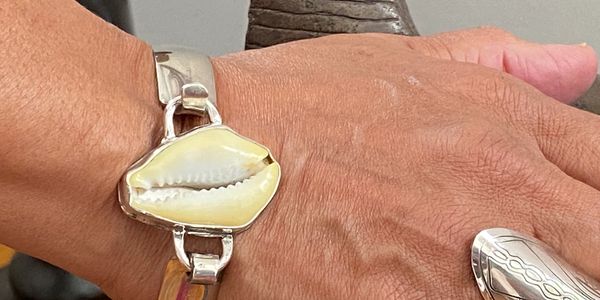 Bamboozle Jewelry, One-of-a-kind jewelry, designed, patented, and crafted by master jewelry artist, Lavalais. Bracelets, ear spears, earrings, loc ties, pendants, cowrie jewelry, rings, and more.. bamboozlejewelry.com/  (KeithKNOWS: Da Bomb! I have numerous pieces from Bamboozle, been friends for over 10 years)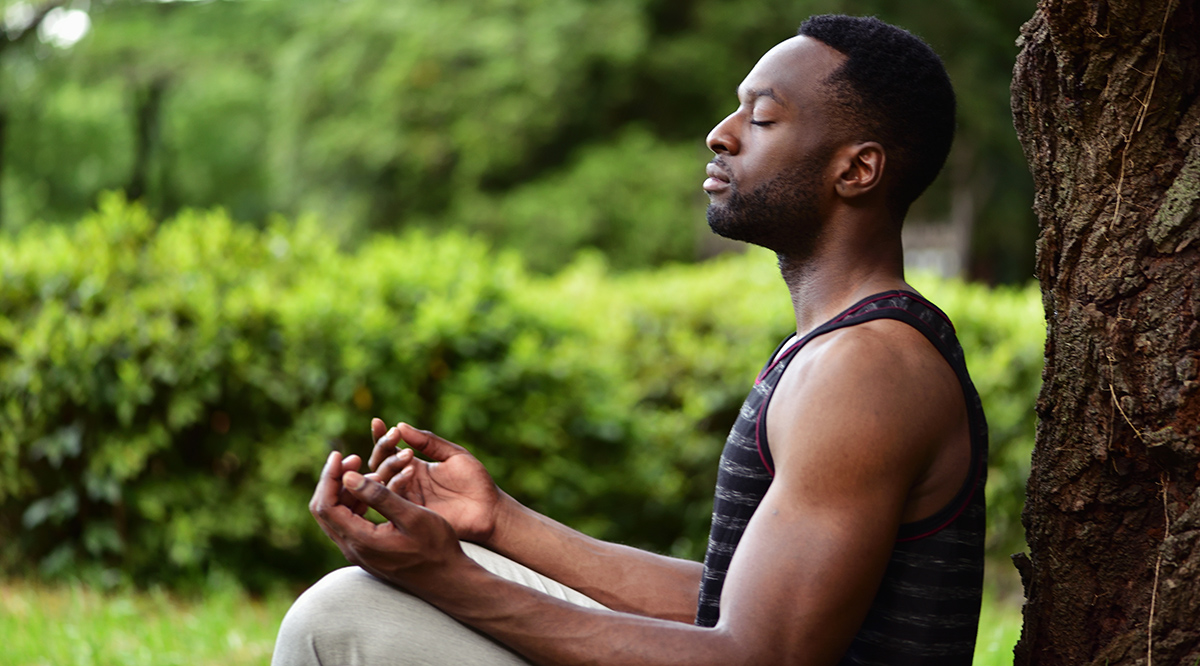 10 Black Founders Leading Wellness, Mental Health and Mindfulness Apps. urbangeekz.com/2021/06/10-black-founders-leading-wellness-mental-health-and-mindfulness-apps/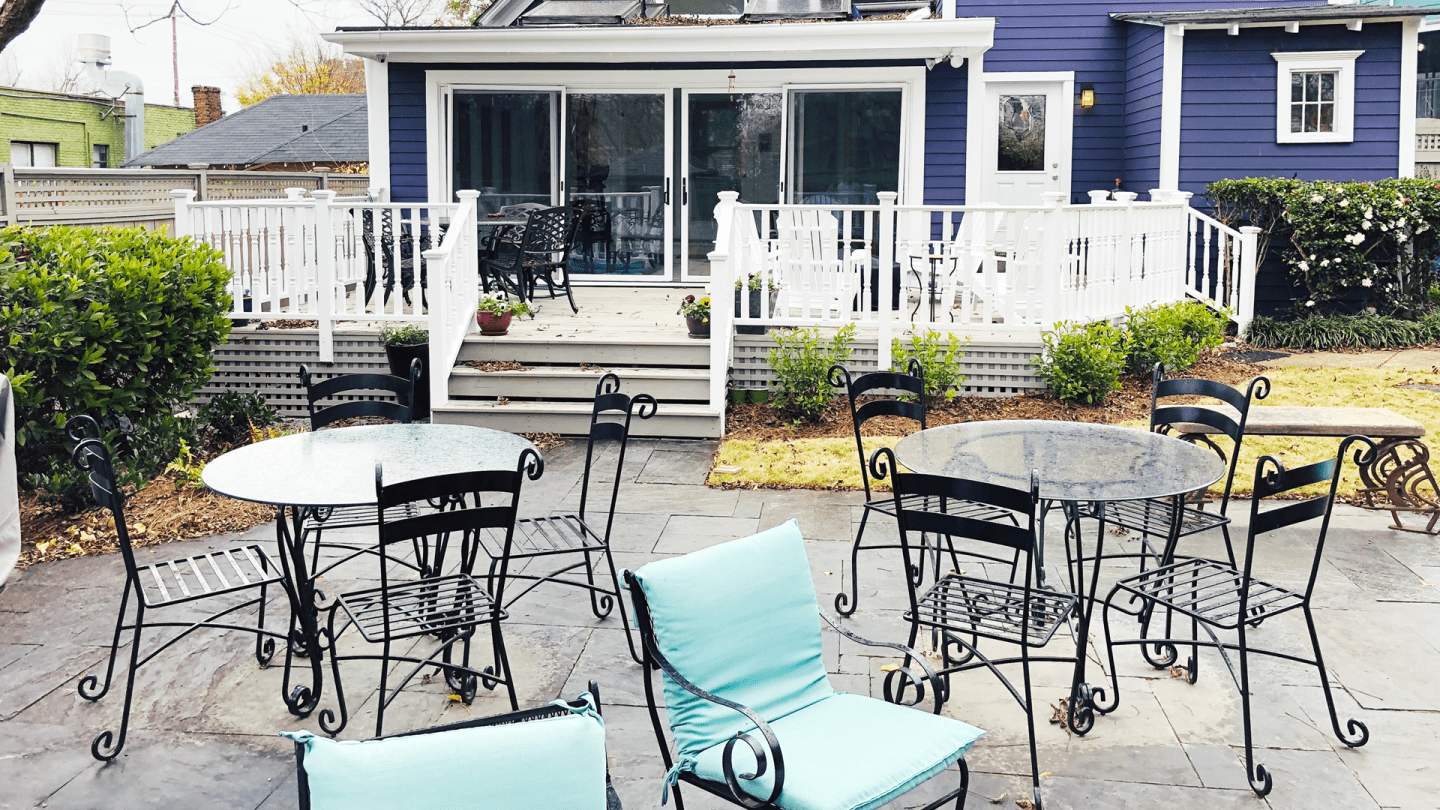 Hamilton Howell House. This boutique hotel is in the heart of Sweet Auburn in Atlanta's Old Fourth Ward, just around the corner from the Martin Luther King, Jr. National Historic Park and a mile from downtown, the Hamilton Howell House is a wonderful backdrop for your weekend or small event. hamiltonhowellhouse.com/  (Georgia)
Culture Greetings products are manufactured right here, in-house, in the USA, at their state of the art printing facility!  They Write. They Print. They Mail. It's simple: You pick a card and add a personal note. They  print, stamp and mail the cards to your recipient(s).  You also have the option of inserting a gift-card inside of the envelope. (Georgia)  culturegreetings.com/
SOOFA (Stretch Out On Faith Again Ranch) use horses to change the lives of people.  Their programs includes helping children and adults overcome anxieties, build confidence and helping individuals become better communicators. They truly believe that connection with horses leads to better connection with people. Their programs include riding lessons, Trail rides and Equine assisted coaching.  soofaranch.com  (Georgia) 
Keeping You
The 10 best Black-owned coffee shops in metro Atlanta. theatlantavoice.com/the-5-best-black-owned-coffee-shops-in-metro-atlanta/
Best Teas for sickness. https://www.wellandgood.com/best-teas-when-sick
How to Stay Safe Online So That Your Money and Data Are Protected  thepennyhoarder.com/save-money/how-to-stay-safe-online-tips/
6 Ways to Cut Your Most Expensive Bills Without Giving Up Anything. partners.thepennyhoarder.com/save-money-on-bills-you-cant-escape-prt
5 Reasons You Feel Colder With Age and What to Do About it. livestrong.com/article/13775641-colder-with-age-causes-treatment/
The longevity boosting benefits of following a mostly plant based diet are…eye opening. wellandgood.com/benefits-plant-based-diet/
Truth Bomb: The Most Effective Way To Clean the Dirt Off of Mushrooms Does Not Involve Rinsing Them in Water.    wellandgood.com/how-to-clean-mushrooms/
A monument to Dr. MLK Jr. & Coretta Scott King's love. cbsnews.com/news/martin-luther-king-jr-coretta-scott-king-monument-the-embrace-boston-common
5 Winter Hobbies That Black People Should Give A Try. Here are a few winter hobbies we believe would be beneficial for our readers.  newsone.com/4432611/winter-hobbies-black-people-should-try
Atlanta food halls: Visiting Municipal Market, formerly Sweet Auburn Curb Market. ajc.com/things-to-do/atlanta-restaurant-blog/a-guide-to-atlantas-municipal-market/
Why You Need a Post-Retirement LinkedIn Profile. nextavenue.org/why-you-need-a-post-retirement-linkedin-profile