Thank you to all that have donated to take us to the next level, a new look, sustainability, exciting news, etc,  it's greatly appreciated.  
It's easy, safe, private, just click the donate button below: ( Cash App, Zelle options
too)
YOUR  SociaLIFE! 
Thurs Nov 30   Truist Night Market: Holiday Edition, The Home Depot Backyard, 1 Backyard Way, Downtown Atlanta  6:30pm-9:30pm  $45 and up  KNOW More:   bigtickets.com/events/hdby/night-market/  An evening of savory food, craft cocktails, Truist Vendor Village, and live music under the stars.
Sun, Dec 3  Atlanta Streets Alive, 1pm-5pm see website for location  KNOW More:  atlantastreetsalive.org/ Join us as we open streets for people. Get ready to experience your community streets in a safer, healthier, more livable way. Atlanta Streets Alive was created by Propel ATL, then known as the Atlanta Bicycle Coalition, in 2010. The initiative went on hiatus in 2020 due to the pandemic. In 2023 Atlanta Streets Alive will return as a City of Atlanta program with support from Propel ATL, along with other stakeholders.  
Sun, Dec 3   The Hip Hop Nutcracker, Fox Theatre, 660 Peachtree, Midtown Atlanta  7:30pm  Tickets:$40  KNOW More: foxtheatre.org  hiphopnutcracker.com A holiday mash-up for the whole family, The Hip Hop Nutcracker returns for another spectacular tour. Directed and choreographed by Tony and Olivier Award-nominated Jennifer Weber, this contemporary dance spectacle is a re-mixed and re-imagined version of the classic, smashing hip-hop dance and Tchaikovsky's timeless music together into a heart-stirring and inspirational holiday event.
KNOW More:  Downtown Festival and Tour, hosting several guided and self guided tours to highlight Downtown! Underground will have a stage, food trucks and vendors to enjoy all while Streets Alive opens up Peachtree.  ADNA Downtown Festival: Historic Downtown Atlanta Walking Tour @ 3pm Downtown Street Art Walk Tour, Historic Downtown Walking Tour, Unseen Underground Walking Tour, go to www.eventbrite.com    for times, cost, etc. 
Sat, Dec 9   Miguel Migs, Westside Motor Lounge, 725 Echo St NW, West Midtown Atlanta 8pm  Tickets: $40  KNOW More: rebelity.com/Events/v2/4892/miguel-migs-in-atlanta-dec-9th Miguel Steward better known by his stage name Miguel Migs, is an American deep house DJ and producer and the founder of Salted Music, an independent electronic dance music record label based in San Francisco

NOW Thru- Dec 10   Crisscrosses: Benny Andrews and the Poetry of Langston Hughes,   Emory: Michael C. Carlos Museum, 571 South Kilgo Circle, Atlanta  Hours: Tues-Fri: 10m-4pm Sat: 10am-5pm Sun: 12pm-5pm Admission: $8  KNOW More: carlos.emory.edu/exhibition/crisscrosses Crisscrosses: Benny Andrews and the Poetry of Langston Hughes features a selection of illustrations that Andrews (1930-2006) created a year before his passing for the publication Poetry for Young People: Langston Hughes. Andrews is perhaps best known for two things: his built-up oil and collage canvases and his activism in the late 1960s and 70s, demanding that New York City museums exhibit and hire more women and people of color. However, illustration was always part of Andrews's artistic practice, from his work on the 1968 poetry collection I Am the Darker Brother to his brother Raymond's novels and a series of children's picture books published in the early 2000s. 
Thurs, Dec 14  Ballethnic Dance Company, MARTA Five Points Location, Downtown Atlanta 3pm KNOW More:  itsmarta.com/marta-artbound-special-holiday-performances.aspxBallethnic Dance Company will perform scenes from their signature production, the Urban Nutcracker at Five Points Station.  Ballethnic Dance Company is a professional ballet company that creates visibility for Black and Brown dancers who put on performances that mix ballet with African dance concepts.  
WWW.RAILROADUG.COM'" width="1303" height="1558" />
NOW Thru -Dec 17   "Foundations and Futures", Curated by Edward Spriggs, Kevin Sipp and Abiose Spriggs, Hammonds House Museum, 503 Peoples St SW, Atlanta  see websites for times KNOW More: hammondshouse.org   Hammonds House Museum is honored to close the 35th Anniversary exhibition season with Foundations and Futures, an exhibition curated by Founding Executive Director Edward Spriggs, long time Hammonds House Museum curator Kevin Sipp, and emerging artist and curator Abiose Spriggs.  Foundations and Futures celebrates the legacy and the future of the Hammonds House Museum by highlighting the history of significant artists who have exhibited at the institution and examining current visual directions in the African Diaspora. Each curatorial direction showcases a broadening of the Hammonds House Museum as a legacy destination for visual artists of stature and a platform for mid-career and up-and-coming artists as well. 
NOW thru- Jan 14 Illuminights, Zoo Atlanta, 800 Cherokee Ave SE, Atlanta  see website for times  Tickets: $20 and up   KNOW More: zooatlanta.org Atlanta's cherished holiday tradition is back, showcasing vistas of brilliantly illuminated wildlife and captivating sights that celebrate the wonders of nature. This year, we're introducing new lanterns and experiences, transforming the Zoo into a nighttime wonderland. 
NOW Thru-Jan 14, 2024  Garden Lights, Holiday Nights, Atlanta Botanical Garden, 1345 Piedmont Ave NE, Midtown Atlanta  see website for times  $27.95  and Up KNOW More: atlantabg.org/
NOW Thru- January  30, 2024   Tutankhamun "His Tomb and His Treasures", Exhibition Hub Atlanta Art Center, 5660 Buford Highway Northeast, Doraville  see website for times Tickets: $29 and up KNOW More:  tutankhamunexpo.com/ an unparalleled glimpse into the life of the young king. After captivating millions of visitors all over the world, this stunning exhibition about the wonders of Ancient Egypt is now coming to Atlanta! 
NOW Thru  Feb 18, 2024, Sonya Clark "We are Each Other", High Museum, 1280 Peachtree St, Midtown Atlanta see website for times Admission: $18.50 KNOW More: high.org A major traveling exhibition of the pioneering fiber artist that will bring together her large-scale, community-centered and participatory projects for the first time, including "The Beaded Prayers Project" (1998-ongoing), "The Hair Craft Project" (2014) and the "Monumental Cloth" series (2019). 
JANUARY 2024
NOW ON SALE  Alvin Ailey Dance Theatre tickets   for Thurs, Jan 25- Sat, Jan 27  show (note new date)  at the Fox Theatre  alvinailey.org/atlanta 
Thursdays, Fridays & Saturdays(ongoing)    Midtown Atlanta Food  & Cocktail  WalkingTours, Saint Mark United Methodist Church(meeting location), 781 Peachtree St NE, Midtown Atlanta   Thurs, Fri, Sat  12:30pm(tour starts)  (tours ends near MARTA Midtown station)  $99 per person per day KNOW More:   Paid parking is available at 833 Peachtree St, or a few blocks from the North Ave MARTA station, Tours is 3 ½ hours, 1 easy mile.  Indulge in an eclectic array of cuisine & cocktails on this insider's walking food & cocktail tour of the classy Atlanta neighborhood "Midtown" – located in the heart of the city between Downtown Atlanta and Buckhead.  Midtown is a chic, eclectic neighborhood where guests sample a variety of cuisines at a handful of unique restaurants. Don't just sit down and eat, join us and dine through Atlanta! Dress comfortable and wear comfortable shoes.  southernculinarytours.com/atlanta/food-tours/atlanta-food-cocktail-tour 
Saturdays  Black Art in America Gallery and Gardens tours, 1802 Connally Drive , East Point  11am(choose date and time online)  FREE   KNOW More:  https://www.eventbrite.com/e/black-art-in-america-open-gallery-gardens-tickets-375377202317?aff=erellivmlt    Enjoy a guided tour of select works from our collection while learning about the historic, emerging, and prominent artists shaping our national and international arts scene. This tour is for anyone interested in learning about art, the history of Black artists in America, and how you can live with the art you love. Romal Tune is an art advocate and collector, a critically acclaimed bestselling author, and a BAIA Foundation Board Member. He began collecting art in 1993 and his personal collection includes works from African American artists in addition to those he acquired during international travels throughout the Black Diaspora. Romal is a military veteran who holds degrees from Howard University and Duke University. 
Saturdays & Sundays now thru December     Creator's Market(formerly Maker's Market), Atlantic Station, Midtown Atlanta   KNOW More:   atlanticstation.com/event/creators-market/2023-03-05/  Shop local and celebrate Atlanta's unstoppable creativity. Find festive art, jewelry, couture and more, all while supporting the creators of the South. Whether shopping for yourself or finding that perfect gift, the Market will offer a distinct shopping experience featuring more than a dozen vendors. Support our local entrepreneurs and shop a variety of hand-crafted products from jewelry and home décor to soaps and candles. There will be tasty treats, talented artists and fun for everyone!
Saturdays (all year round) Freedom Farmers Market, Carter Center, 453 Freedom Parkway NE, Atlanta 8:3am-12   KNOW More: freedomfarmersmkt.com/  Freedom Farmers Market at the Carter Center was formed in 2014 by a small group of Georgia farmers with one vision: bring local, sustainably grown food to intown Atlanta neighborhoods.The market, now open year-round, offers a wide range of organic, local products including: fresh produce, grass fed meats, dairy including cheeses, yogurt, milk, farm fresh eggs, handmade baked goods and preserves, coffee and more. Each market Year Round features live music and a local chef with hot prepared foods. The market also holds monthly events featuring the fruit or vegetable of the season and monthly chef demos.

Shining A Spotlight on Small Black Business
Marketing: Achieve Growth, Promote Your Business with us or Get listed on our Black Business Guide
Let us help you Spread the Word! about your new business, service you offer,  grand openings, art show, live or virtual, community events and much more.  
*What We can do for You...spread the word on social media, send an e-blast to KeithKNOWS members, post your flyer on this blog page, it's quick, easy, affordable!   *We reach over 50, 000 peole on social media, email subscribers, newsletter, and on the website.  Get more details about our rates at KeithKNOWS2003@yahoo.com 
*If you are interested in being listed in our Black Business Guide, e-mail us for advertising rates, KeithKNOWS2003@yahoo.com    KeithKNOWS, Black Business Guide.  Buy Black, Support Blackowned.  keithknows.ning.com/page/black-business-guide
KeithKNOWS, List of  Gifts 2 Give & Get! Shop Small Black Businesses! Cultivating A Culture of Consciousness!!!
Buy Black, Gift Giving, "Ask Keith, KeithKNOWS" here's a list of where to find & buy black owned, affordable, quality handcrafted items, unique specialty shops, contemporary/ upscale/ one of kind gifts, artifacts, jewelry, original artwork, all occasion greeting cards, and much more.  "Elevate" your Gift Giving. Local, National, Online shopping. (Gift Cards will do too, use them wisely, check expiration date, policies, etc.) Gift Giving, Holiday Shopping, Special Occasions, Small Business Saturday, Cyber Monday and all year round gift giving..  Holiday Tips: Shop early, ship items in advance, be patience, item availability may be limited, create a list. Go to this link for the complete list and more info: keithknows.net/pages/black-business-guide 
CEV Collection, Co-Founded by NFL Star, Jaylon Smith. CEV Collection creates culturally inspired eyewear with trendsetting designs. With better vision, we hope to inspire action in everyone and support those with big ideas and ambitious drive - those with a Clear Eye View. cevcollection.com
Kultured Misfits is a premium unisex streetwear brand, based in Atlanta, GA. Our vision is to create a community that provides an identity for those who know that they were never meant to fit in. Our sole mission is to uplift, inspire & encourage others to believe what makes you stand out and different, is what makes you better. kulturedmisfits.com/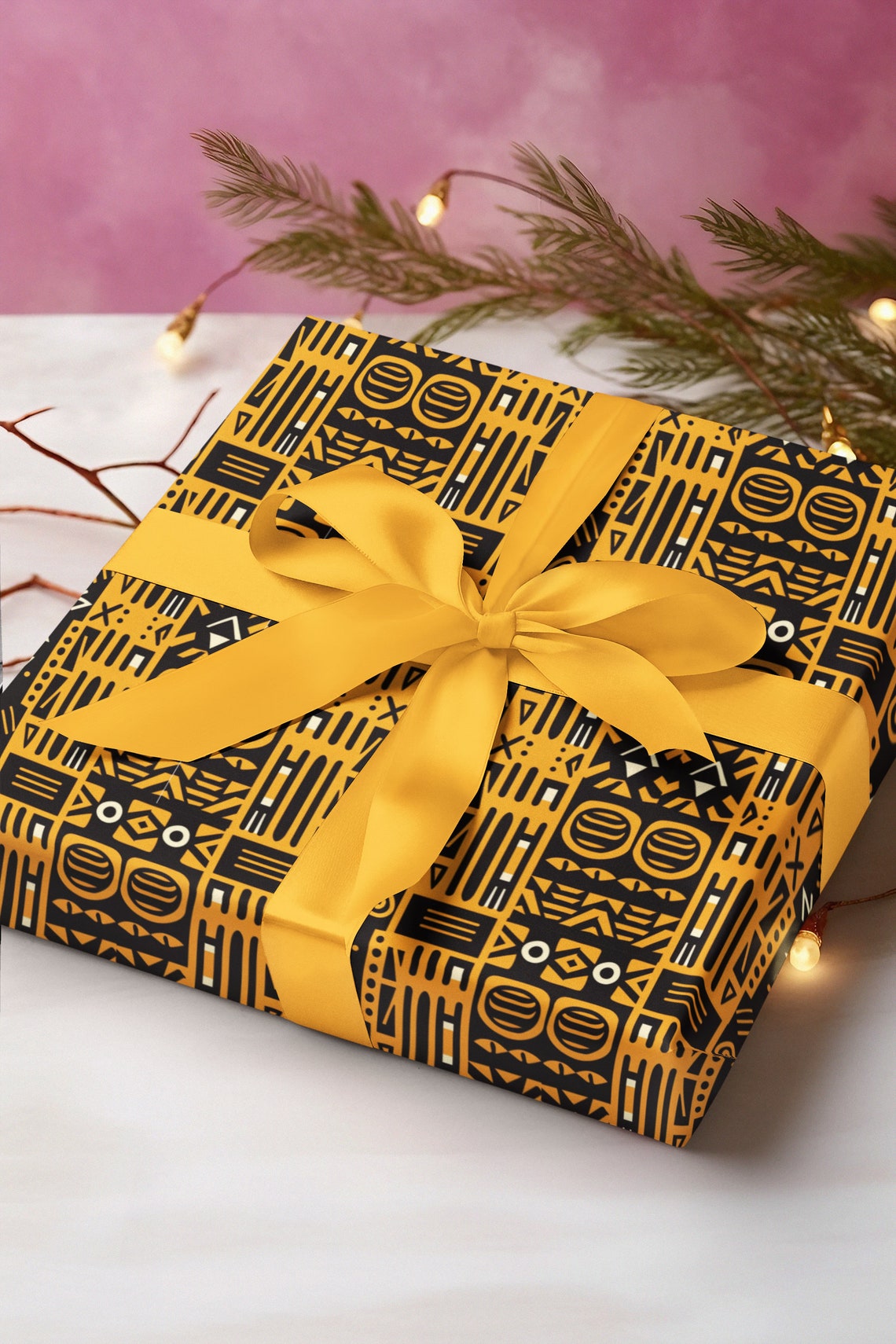 Black Christmas Gift Wrap African Pattern Wrapping Paper Holiday Gifts Afrocentric Gift Box Kwanzaa Gift Wrap. etsy.com/listing/1618707903/black-christmas-gift-wrap-african
N'abali kids, Jean, a proud Haitian American, and Caroline, a Nigerian American, had exchanged vows in Imo State, Nigeria, years before. The artisans they encountered while designing their wedding outfits in Owerri left an indelible mark on their hearts. It was this cultural connection that sparked the inspiration for what would become N'abali Kids. shoppeblack.us/nabali-kids/
Culture Greetings products are manufactured right here, in-house, in the USA, at their state of the art printing facility!  They Write. They Print. They Mail. It's simple: You pick a card and add a personal note. They  print, stamp and mail the cards to your recipient(s).  You also have the option of inserting a gift-card inside of the envelope. (Georgia)  culturegreetings.com/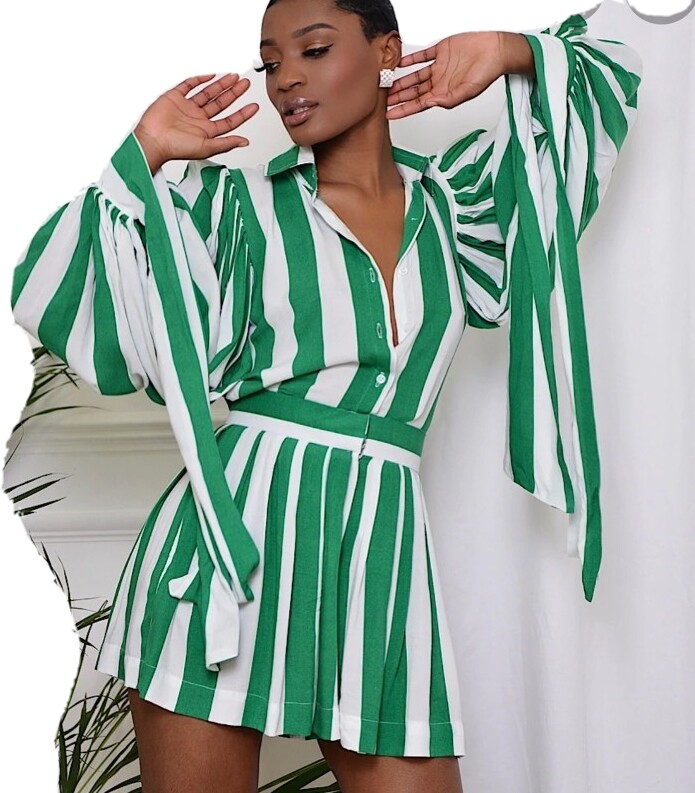 The Kemist is a London-based fashion brand which celebrates individuality and empowers self-expression. Founded in 2017 by creative powerhouse Sade Akinosho, a self-taught seamstress and passionate businesswoman, The Kemist has become a global sensation for style-conscious women seeking fashion that exudes bold aesthetics.  thekemist.com
Life is Deleesh, Delesia Watson, the founder of Life is Deleesh, a bespoke copywriting studio dedicated to luxury and premium brands, takes center stage in this interview. With a unique blend of her passion for writing and a profound understanding of the luxury industry, Delesia sheds light on her entrepreneurial journey and shares invaluable insights into the world of copywriting. deleesh.com/
Herb'N Eden creates all-natural soaps, skincare products, and body care products including essential oils, botanicals, and clays that are gentle on the skin and effective at nourishing and protecting it. herbneden.com/
Actually Curious is a conversation card game that uses the science and psychology of trust-building and emotional connection to bring people closer together. actuallycurious.com/collections/games
McMullen is an all-inclusive concept shop for luxury fashion featuring emerging and established designers from around the world. The store is located in Oakland, California, and offers a curated selection of clothing, jewelry, accessories, and home goods. shopmcmullen.com/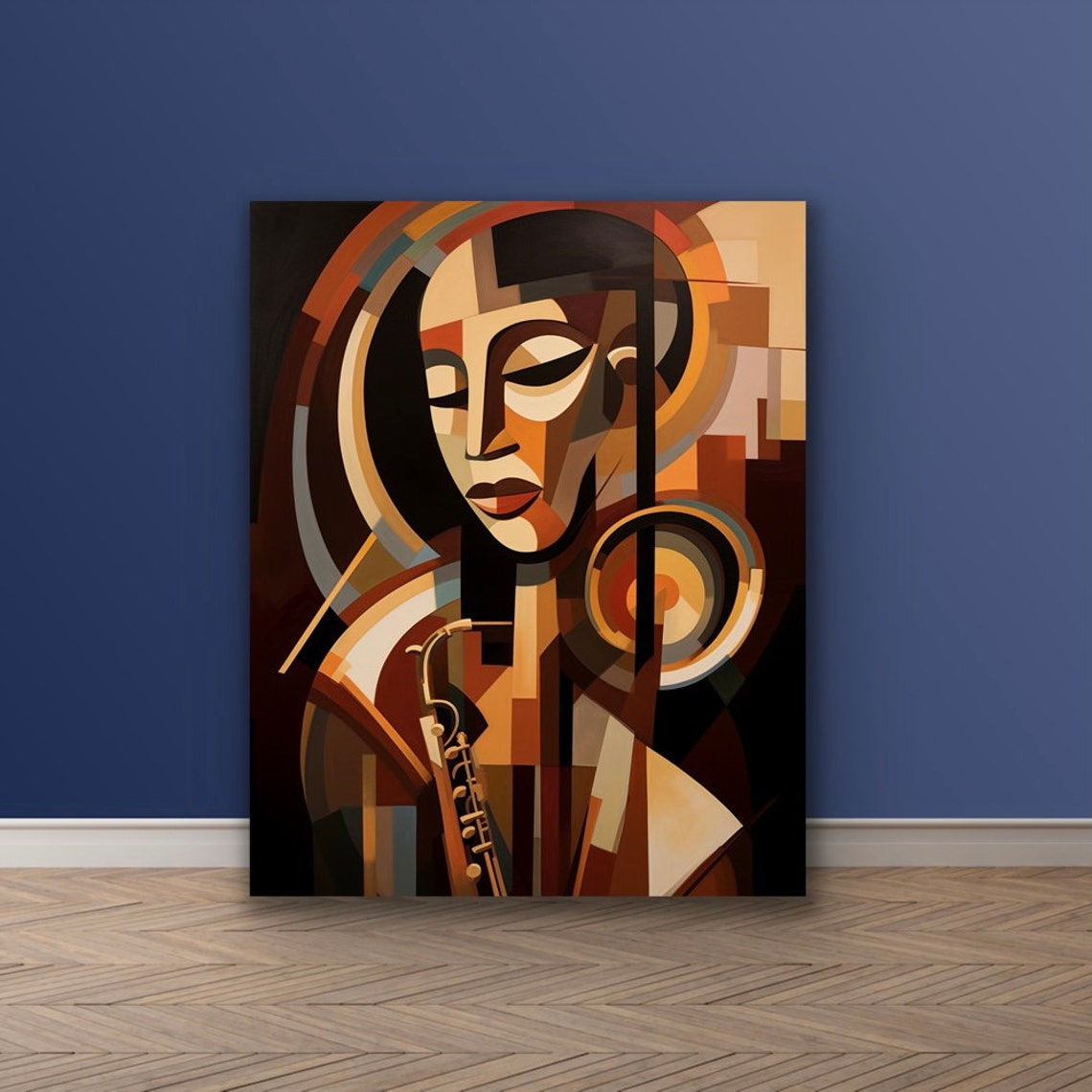 Jungalow started as a design blog in Justina Blakeney's tiny, plant-filled living room back in 2009 and has since grown into a lifestyle brand and the go-to source for jungalicious design goods and inspiration. Their shop features signature Justina Blakeney® and Jungalow® collections designed in their Los Angeles studio as well as a curated ensemble of creative, colorful, modern goods from around the globe. The brand features home decor, art, planters, apparel, gifts, and more — some of which is available at Target target.com/b/jungalow-by-justina-blakeney/-/N-q643le7edk5
Pillow Sheets, Nadia Galloway, the CEO soughted out to redefine "sleeping like a baby." As a mother of two, she realized that no one truly slept like a baby. She joined together the pillow and the sheet to eliminate unsafe loose bedding, help maintain babies in the optimal resting position, and provide support with maintaining natural head shape. Available at Target, you can shop their pillow inserts, fitted sheets, and changing pad covers with built-in body support.  target.com/b/pillowsheets/-/N-q643lenhghs
Andrea Iyamah owned by Nigerian fashion designer Andrea Dumebi Iyamah, is a clothing line strongly inspired by ethnic cultures and elements of nature. Founded in 2011, Andrea Iyamah adopts design elements that stay true to creating authentic clothing and resort wear that celebrate her African roots and cultures beyond. Inspired by travel and nature, the bold colours, modern femininity, retro classic silhouettes and a contemporary edge appeals to the A.I woman who is an adventurer in spirit, mind and style. andreaiyamah.com
Bespoke Binny, Layering lighting in a room can completely transform its look and feel. GH's Senior Home Editor has had her eyes on the striking patterned African-inspired lampshades that Natalie Manima carries in her Etsy shop, Bespoke Binny. Manima, who is of Ghanaian descent, also offers a slew of other home products, including pillows, blankets and placemats, that are just as stylish. etsy.com/shop/BespokeBinny
Anitavee Textiles, Modern Boho and African inspired home decor and accessories. anitaveetextile.com/
IBEST Wines, Blending cultures and traditions, IBest Wines is capturing the essence of the modern-day wine renaissance. Experience the richness of our blends, a reflection of global tastes, crafted in the esteemed wine region of Stellenbosch, South Africa. ibestwines.com/
Edloe Finch Furniture, Darryl & Jessica travel around the world to design and manufacture their collection of gorgeous furniture for customers across North America. Together the couple brings a unique dynamic to the furniture industry - their products are manufactured with style, quality and functionality as the top priorities. Their mission is to manufacture chic modern furniture without the typical industry mark-ups. Edloe Finch operates exclusively online with no retail stores, showrooms or salespeople – passing the savings to you!edloefinch.com/
Balacia™ custom engagement rings and gift sets- where quality meets affordability. balacia.com/
GOODEE is a leading curated marketplace offering essential homewares and lifestyle products for better living. Our values are simple: we believe in good design, good people, and good impact. goodeeworld.com/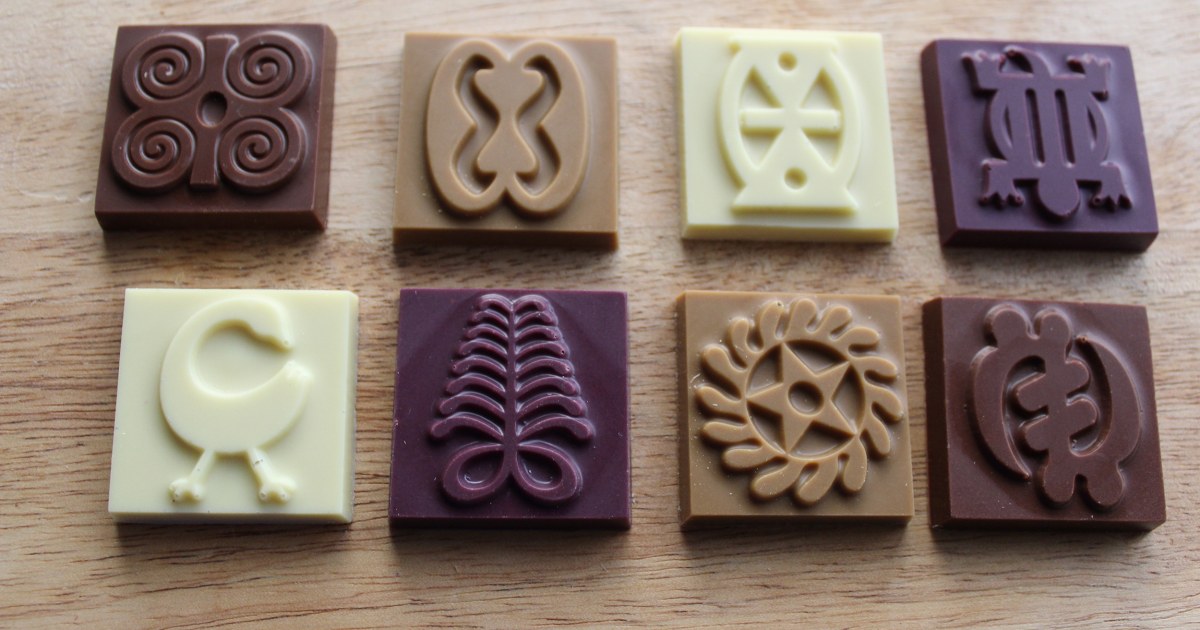 57 Chocolate, the pioneer bean to bar chocolate company in Ghana. Manufacture world class finished goods with country's natural resources and aim to inspire others to do the same. Since 2106 they have taken dried cocoa beans and processed them into luxurious chocolate and confections, celebrating and reflecting African art & culture. 57chocolateus.com/
hg1investment, Meet Troy and Ebony Smith, a married couple who are the founders of G1 Investment, the only private lender with $100M in lending capacity in Charles County, Maryland, the wealthiest Black county in America. In addition to teaching their own three young girls about financial literacy, they have now launched a free initiative called Youth Investment Program Series 1 (YIPs1), where children ages 7 to 17 can unite and illustrate the power of pooling economic resources and learn the intricate details of becoming a lender and real estate investor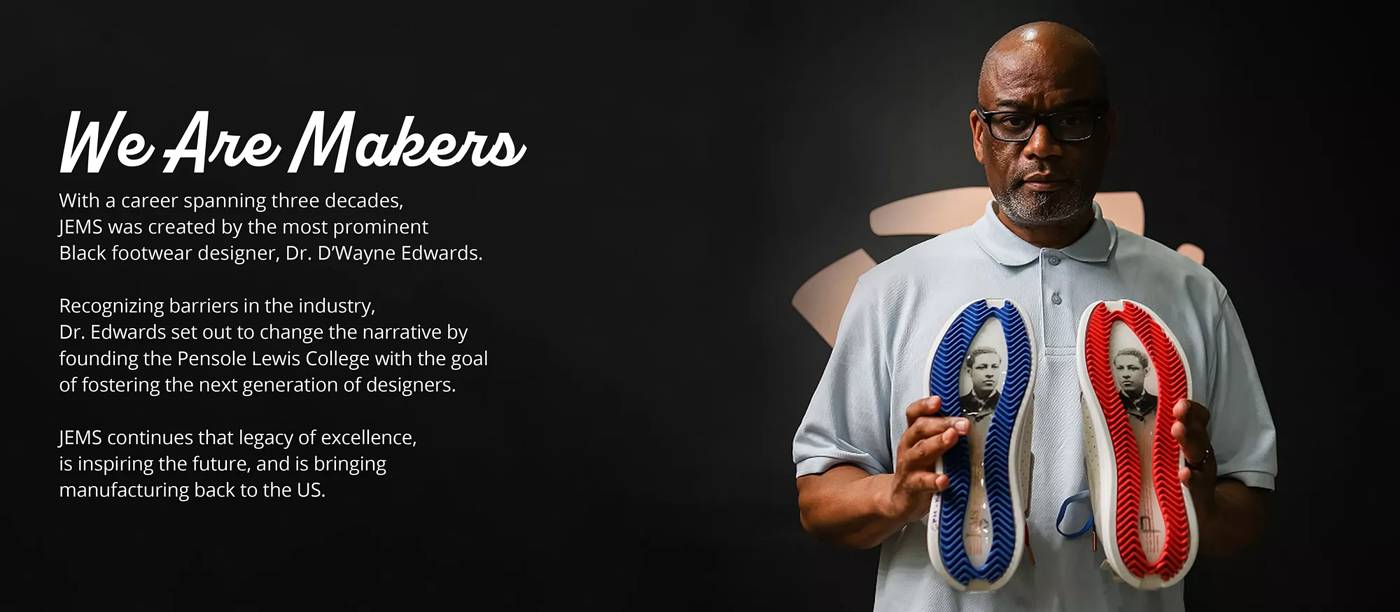 JEMS by Pensole, inaugural shoe was handcrafted at JEMS in New Hampshire, the first Black-owned athletic footwear factory in the US. The design is a tribute to JEMS namesake, Jan Ernst Matzeliger, a Black Dutch immigrant who in 1883 patented a lasting machine technology still used in footwear manufacturing today. Designed by JEMS founder, the legendary Dr. D'Wayne Edwards, the fine detail on the premium leather sneaker is an homage to Jan's life. (available DSW)  jemsbypensole.com/
ReKlame Health, A culturally diverse team of mental health care providers that provides empathetic mental health care. reklamehealth.com/
Wild Seed embodies the essence of the culturally spirited that has an uninhibited love for their roots, art, and individuality. shopwildseed.com/
Kanda Chocolates, Ghana's finest chocolate from bean to bar to you! kandachocolates.com/
Mille Collines Africa, Behind every woman is an incredible journey, mille collines is inspired by the women of Africa. Posterity's muse and inspiration, mille collines creates and walks with you along your journey. millecollinesafrica.com/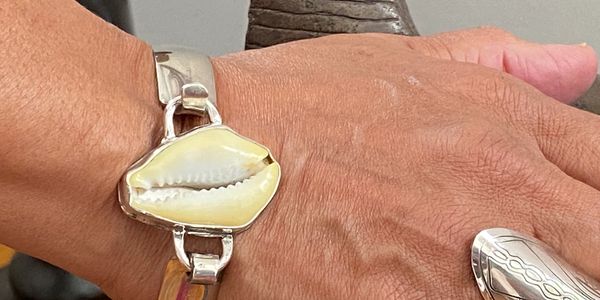 Bamboozle Jewelry, One-of-a-kind jewelry, designed, patented, and crafted by master jewelry artist, Lavalais. Bracelets, ear spears, earrings, loc ties, pendants, cowrie jewelry, rings, and more.. bamboozlejewelry.com/  (KeithKNOWS: Da Bomb! I have numerous pieces from Bamboozle, been friends for over 10 years)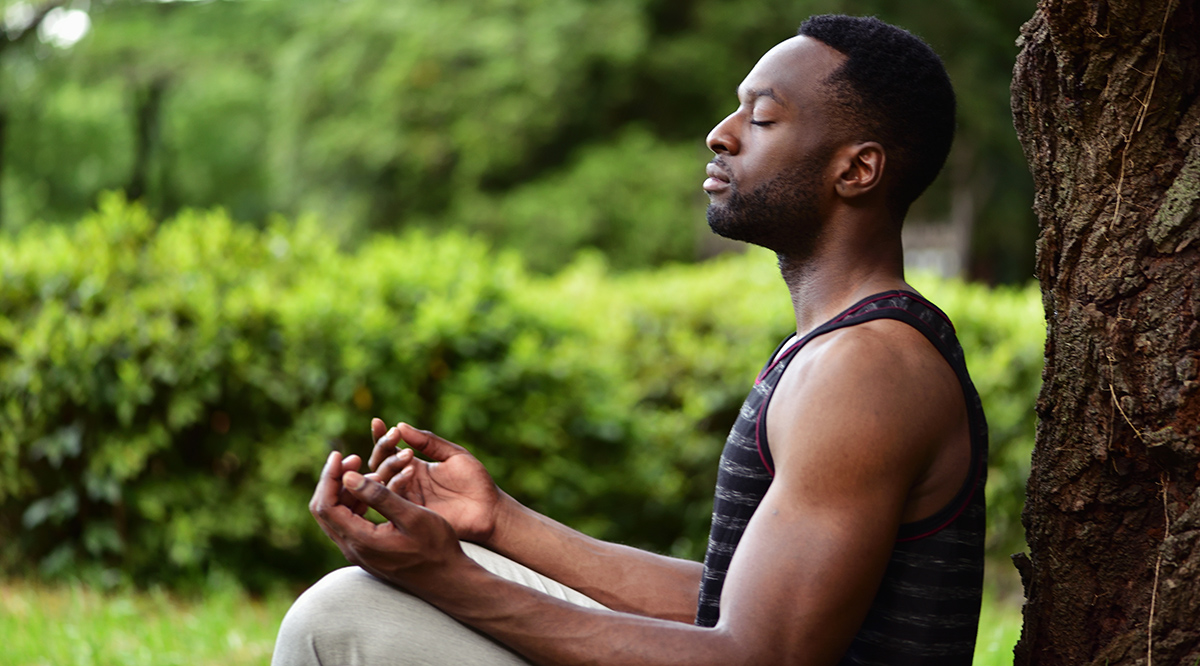 10 Black Founders Leading Wellness, Mental Health and Mindfulness Apps. urbangeekz.com/2021/06/10-black-founders-leading-wellness-mental-health-and-mindfulness-apps/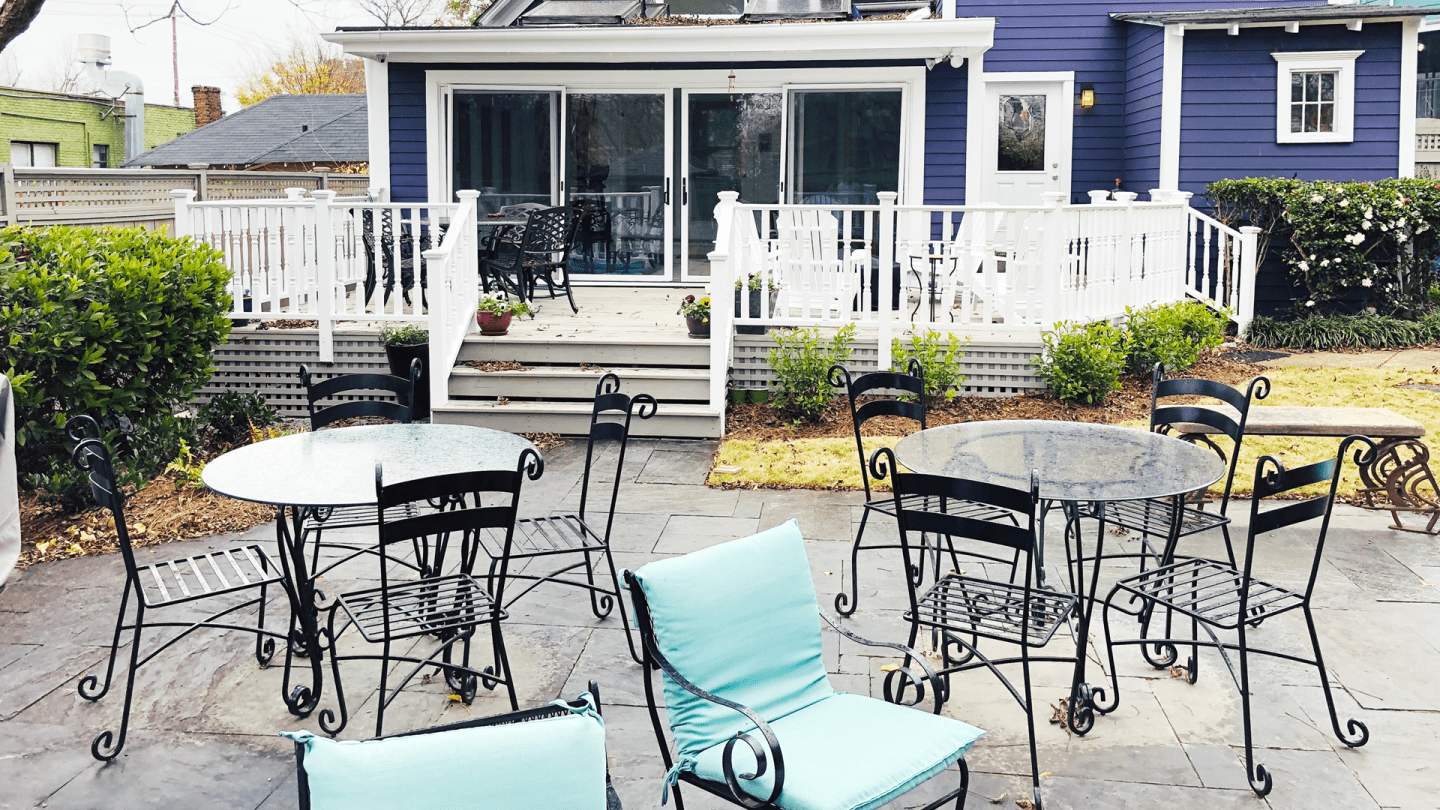 Hamilton Howell House. This boutique hotel is in the heart of Sweet Auburn in Atlanta's Old Fourth Ward, just around the corner from the Martin Luther King, Jr. National Historic Park and a mile from downtown, the Hamilton Howell House is a wonderful backdrop for your weekend or small event. hamiltonhowellhouse.com/  (Georgia)
Culture Greetings products are manufactured right here, in-house, in the USA, at their state of the art printing facility!  They Write. They Print. They Mail. It's simple: You pick a card and add a personal note. They  print, stamp and mail the cards to your recipient(s).  You also have the option of inserting a gift-card inside of the envelope. (Georgia)  culturegreetings.com/
SOOFA (Stretch Out On Faith Again Ranch) use horses to change the lives of people.  Their programs includes helping children and adults overcome anxieties, build confidence and helping individuals become better communicators. They truly believe that connection with horses leads to better connection with people. Their programs include riding lessons, Trail rides and Equine assisted coaching.  soofaranch.com  (Georgia)