Celebrating, Elevating, All Year Long!(2003-2023)
KeithKNOWS.net, Celebrating 20th Anniversary, Cultivating A Culture of Consciousness & Elevating Your SociaLIFE!
Thank you to all that have donated,  it's greatly appreciated. 
Keeping it real!   For the continuation of valuable information,  current resources, keeping you in the know,  your support is valued and appreciated.
 Our members are awesome,  you have stood beside KeithKNOWS.net, some of you for over 15 years and longer, let's keep it going for more years to come.
With sincere gratitude for your donation. KeithKNOWS
(note: you can change the amount on the donation page, that was just a sample amount)
It's easy, safe, private, just click the donate button below: ( Cash App, Zelle options too)
YOUR  SociaLIFE!  
NOW Thru June 30  Museum of Illusions, Atlantic Station,  264 19th St NW, Midtown Atlanta (near Publix, 2nd Floor)  Fri & Sat: 10am10pm Sun- Thurs: 10am-9pm Tickets: $22 and up  KNOW More: https://moiatlanta.com/buy-tickets/ Discover a brilliant collection of perspective-changing rooms, enthralling installations, and spellbinding images. Our exhibits will teach you that nothing is ever quite as it seems, especially in the Museum of Illusions. Get ready to be mesmerized!
Wednesdays    Wednesday Wind Down, Underground Atlanta  50 Upper Alabama, Downtown Atlanta Free  RSVP: eventbrite.com (VIP option available for $15)  4pm-9pm KNOW More:  facebook.com/events/867417717889686/867417821223009/ Live Performances, DJ, food, drinks and more. Savor delicious bites, sip on your favorite drinks, and dance to the soulful beats of the greatest R&B and soul hits. With live performances, comedic acts, and exciting games, this is the perfect way to beat the midweek blues.  Janet Jackson,  May 31: Maxwell  June 7th, Whitney Houston,  June 14th: Jill Scott  (Artists paying tribute to all these artists)
Saturdays & Sundays  Creator's Market, Atlantic Station, Sat: 11am-9pm  Sun: 11am-7pm  KNOW More: local art, jewelry, handcrafted and more.  www.Atlanticstation.com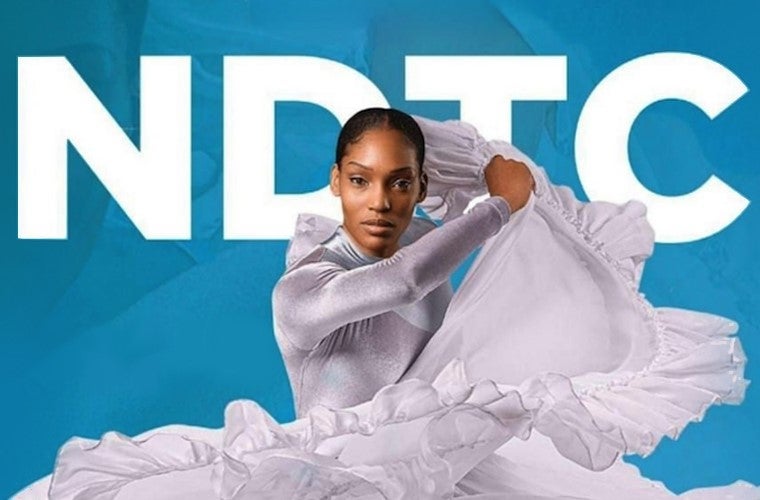 Sat, June 24 &  Sun, June 25  Jamaica National Dance Theatre Company, Atlanta Symphony Hall, 1280 Peachtree St, Midtown Atlanta  Sat: 8pm  Sun: 2pm Tickets: $60 and up  KNOW More: https://www.aso.org/events/detail/jamaica-national-dance-theatre-company-recital The National Dance Theatre Company (NDTC) is a voluntary group of dancers, singers, musicians and creative technicians. Described as one of the most innovative dance companies to have achieved world acclaim in the last half century, the National Dance Theatre Company (NDTC) of Jamaica blends the lore, music and dance traditions of Jamaica, Africa and the America South with both modern and classical ballet forms.
NOW Thru- June 25, 2023   Paul Stephen Benjamin "Atlanta Black" exhibit, Hammonds House, 503 Peeples St SW, (West End) Atlanta Hours: M-W: Closed   Thurs: 12-5pm  Fri & Sat: 11am-5pm Sun: 12pm-5pm Admission: $10  KNOW More:  hammondshouse.org The works of award winning and critically acclaimed artist Paul Stephen Benjamin will exhibit April 21 through June 25, 2023. Benjamin's breadth of work includes sculptures, video installations, paintings, sound, and performances. His provocative work centers an ongoing exploration of the color black and forces the viewer to consider the existence of Blackness beyond narrow confines. A Chicago native based in Atlanta, Benjamin's art has won many awards and gained notice in the New York Times, Black Art in America, and other well-read publications.
Now thru June 30  Art of Brick Immersive Expo(LEGO Bricks), Exhibition Hub Atlanta Art Center, 5660 Buford Hwy NE, Atlanta  M-F: 10am-8pm  Sat & Sun: 9am-9pm  expo about 60 minutes Tickets: $20 and up  KNOW More theartofthebrickexpo.com/  Discover the wonder of larger-than-life sculptures and designs that showcase the endless possibilities of LEGO® bricks. Don't miss your chance to experience this immersive art exhibit in Atlanta.
NOW Thru – July 30   Bruce Onobrakpeya: The Mask and the Cross exhibit, High Museum, 1280 Peachtree St, Midtown Atlanta Tues-Sat: 10am-5pm  Sun: 12pm-5pm  $16.50(free for members and children under 6) KNOW More: high.org  This is the first solo exhibition at an American museum for sculptor and printmaker Bruce Onobrakpeya (born 1932), one of the fathers of Nigerian modernism and a founding member of the Zaria Art Society, an art collective that developed the "natural synthesis" aesthetic that came to define early postcolonial Nigerian art. The Mask and the Cross describes the artist's creative phase from 1967 through 1978, during which he created numerous works marrying Nigerian tradition, folklore, and cosmology with Catholic motifs and stories from the Bible.
(pic: Cream Cheese Brownies & Mini Sweet Potato Pies, from Chef Sonya of Sweet Auburn Bread Company sweetauburnbread.com/)
NOW Thru -Dec 16    Peachtree Road Farmer's Market, Cathedral at St. Philips, 2744 Peachtree Rd, (Buckhead) Atlanta 8:30am-12  KNOW More: peachtreeroadfarmersmarket.com/  All of our farms are Certified Naturally Grown or Certified Organic and our prepared food vendors are committed to using local, sustainable and ethically sourced goods in their products
June  2023
Wednesdays - Sundays(ongoing)  Brunch Xperience, Brunch, drink, and party at this pop up selfie museum.  Westside Cultural Arts Center, 760 10th St, West Midtown, Atlanta Wed-Sat: 11am-7pm  Sun: 11am-9pm   $20 and up   thebrunchxperience.com/
Thursdays, Fridays & Saturdays(ongoing)    Midtown Atlanta Food  & Cocktail  WalkingTours, Saint Mark United Methodist Church(meeting location), 781 Peachtree St NE, Midtown Atlanta   Thurs, Fri, Sat  12:30pm(tour starts)  (tours ends near MARTA Midtown station)  $99 per person per day KNOW More:   Paid parking is available at 833 Peachtree St, or a few blocks from the North Ave MARTA station, Tours is 3 ½ hours, 1 easy mile.  Indulge in an eclectic array of cuisine & cocktails on this insider's walking food & cocktail tour of the classy Atlanta neighborhood "Midtown" – located in the heart of the city between Downtown Atlanta and Buckhead.  Midtown is a chic, eclectic neighborhood where guests sample a variety of cuisines at a handful of unique restaurants. Don't just sit down and eat, join us and dine through Atlanta! Dress comfortable and wear comfortable shoes.  southernculinarytours.com/atlanta/food-tours/atlanta-food-cocktail-tour 
Saturdays  Black Art in America Gallery and Gardens tours, 1802 Connally Drive , East Point  11am(choose date and time online)  FREE   KNOW More:  https://www.eventbrite.com/e/black-art-in-america-open-gallery-gardens-tickets-375377202317?aff=erellivmlt    Enjoy a guided tour of select works from our collection while learning about the historic, emerging, and prominent artists shaping our national and international arts scene. This tour is for anyone interested in learning about art, the history of Black artists in America, and how you can live with the art you love. Romal Tune is an art advocate and collector, a critically acclaimed bestselling author, and a BAIA Foundation Board Member. He began collecting art in 1993 and his personal collection includes works from African American artists in addition to those he acquired during international travels throughout the Black Diaspora. Romal is a military veteran who holds degrees from Howard University and Duke University. 
Saturdays & Sundays now thru December     Creator's Market(formerly Maker's Market), Atlantic Station, Midtown Atlanta   KNOW More:   atlanticstation.com/event/creators-market/2023-03-05/  Shop local and celebrate Atlanta's unstoppable creativity. Find festive art, jewelry, couture and more, all while supporting the creators of the South. Whether shopping for yourself or finding that perfect gift, the Market will offer a distinct shopping experience featuring more than a dozen vendors. Support our local entrepreneurs and shop a variety of hand-crafted products from jewelry and home décor to soaps and candles. There will be tasty treats, talented artists and fun for everyone!
Saturdays (all year round) Freedom Farmers Market, Carter Center, 453 Freedom Parkway NE, Atlanta 8:3am-12   KNOW More: freedomfarmersmkt.com/  Freedom Farmers Market at the Carter Center was formed in 2014 by a small group of Georgia farmers with one vision: bring local, sustainably grown food to intown Atlanta neighborhoods.The market, now open year-round, offers a wide range of organic, local products including: fresh produce, grass fed meats, dairy including cheeses, yogurt, milk, farm fresh eggs, handmade baked goods and preserves, coffee and more. Each market Year Round features live music and a local chef with hot prepared foods. The market also holds monthly events featuring the fruit or vegetable of the season and monthly chef demos.

Shining A Spotlight on Small Black Business
Marketing: Achieve Growth, Promote Your Business with us or Get listed on our Black Business Guide
Let us help you Spread the Word! about your new business, service you offer,  grand openings, art show, live or virtual, community events and much more.  
*What We can do for You...spread the word on social media, send an e-blast to KeithKNOWS members, post your flyer on this blog page, it's quick, easy, affordable!   *We reach over 50, 000 peole on social media, email subscribers, newsletter, and on the website.  Get more details about our rates at KeithKNOWS2003@yahoo.com 
*If you are interested in being listed in our Black Business Guide, e-mail us for advertising rates, KeithKNOWS2003@yahoo.com    KeithKNOWS, Black Business Guide.  Buy Black, Support Blackowned.  keithknows.ning.com/page/black-business-guide
Official Black Wall Street (OBWS), an innovative marketplace app that is now the fastest growing platform for finding and supporting Black-owned businesses in the United States. All in all, Mandy says that her app has already recirculated about $10 million in sales and business services back into Black-owned businesses. Now, she is focused on expanding her services to ten other countries including Canada, South Africa, France, the UK, and the Netherlands. obws.com/
Simone Label, STL is a purpose driven, socially conscious, fine and fashion jewelry brand with a focus on creative content by minority/BIPOC makers in fashion. simonelabel.com/  
Nourie Hair, The world's first patent-pending, plant-sourced hair extension that delivers nutrients to your hair and scalp.  nouriehair.com
Charger Help, a company that provides operations, maintenance, and workforce development services for the electric vehicle (EV) industry, has announced that it has raised $17.5M in Series A financing. chargerhelp.com/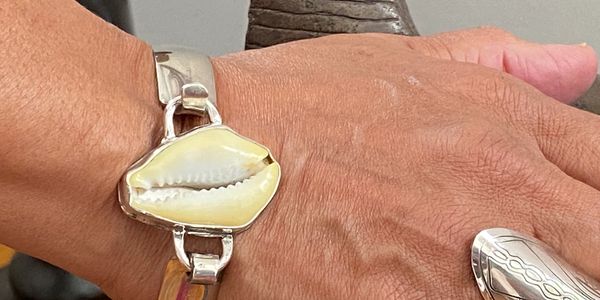 Bamboozle Jewelry, One-of-a-kind jewelry, designed, patented, and crafted by master jewelry artist, Lavalais. Bracelets, ear spears, earrings, loc ties, pendants, cowrie jewelry, rings, and more.. bamboozlejewelry.com/  (KeithKNOWS: Da Bomb! I have numerous pieces from Bamboozle, been friends for over 10 years)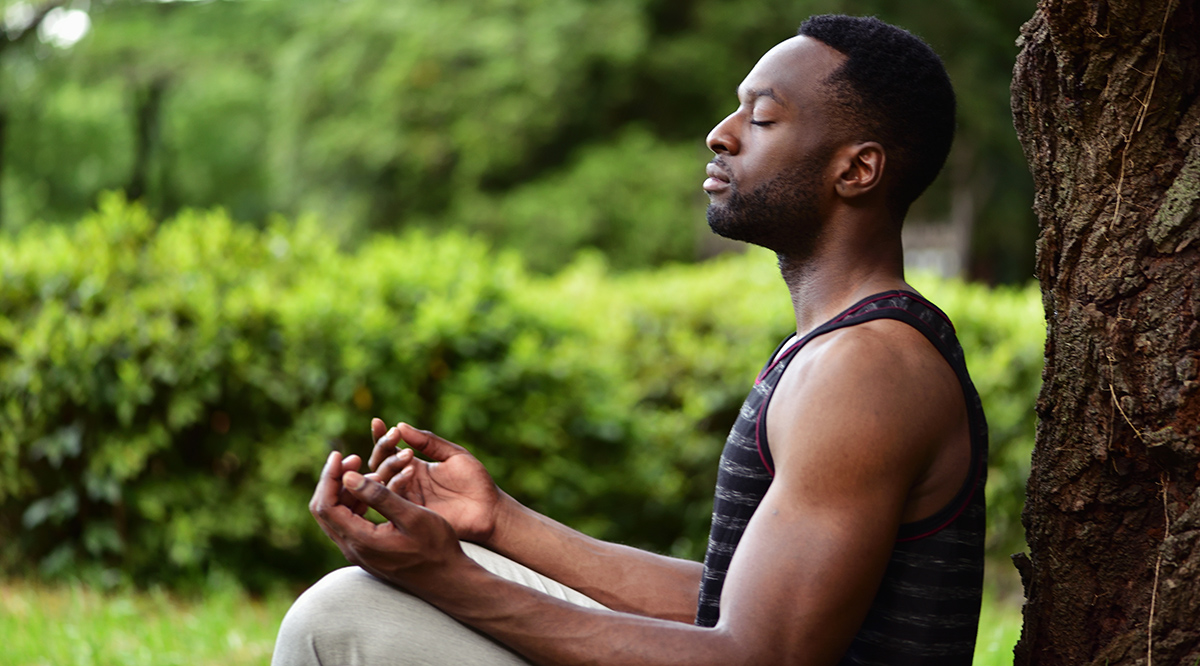 10 Black Founders Leading Wellness, Mental Health and Mindfulness Apps. urbangeekz.com/2021/06/10-black-founders-leading-wellness-mental-health-and-mindfulness-apps/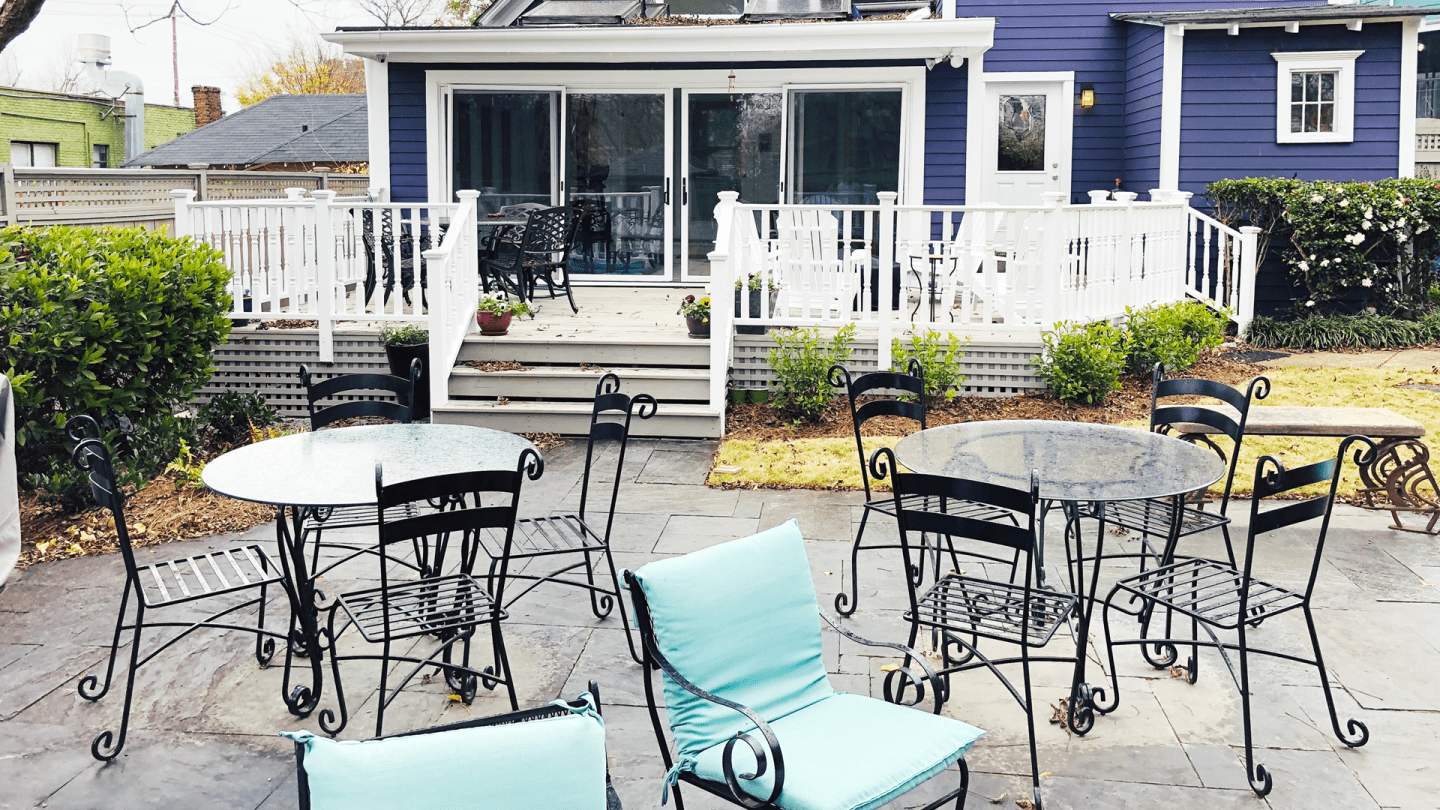 Hamilton Howell House. This boutique hotel is in the heart of Sweet Auburn in Atlanta's Old Fourth Ward, just around the corner from the Martin Luther King, Jr. National Historic Park and a mile from downtown, the Hamilton Howell House is a wonderful backdrop for your weekend or small event. hamiltonhowellhouse.com/  (Georgia)
Culture Greetings products are manufactured right here, in-house, in the USA, at their state of the art printing facility!  They Write. They Print. They Mail. It's simple: You pick a card and add a personal note. They  print, stamp and mail the cards to your recipient(s).  You also have the option of inserting a gift-card inside of the envelope. (Georgia)  culturegreetings.com/
SOOFA (Stretch Out On Faith Again Ranch) use horses to change the lives of people.  Their programs includes helping children and adults overcome anxieties, build confidence and helping individuals become better communicators. They truly believe that connection with horses leads to better connection with people. Their programs include riding lessons, Trail rides and Equine assisted coaching.  soofaranch.com  (Georgia) 

Keeping You
Wondering Where You Can Travel Without A Passport? www.travelnoire.com/travel-without-passport
Get To Know Black-Owned Negril Treehouse Resort   travelnoire.com/get-to-know-black-owned-negril-treehouse-resort?
The 5 Best Beaches In Georgia. travelnoire.com/the-5-best-beaches-in-georgia
Breaking Barriers: African Food Businesses in Colorado Are Finding Success Despite Challenges https://www.westword.com/restaurants/african-food-restaurants-denver-colorado-16386036
Stretching Changes as you age: wellandgood.com/stretching-as-you-get-older