YOUR  SociaLIFE!
Note: Masks are required for selected events and some venues masks are no longer required but encouraged.  Check before you GO! Your safety should be your priority!
CDC COVID Guidelines:https://www.cdc.gov/aging/covid19/covid19-older-adults.html 
BRONZELENS 2022 CALL FOR VOLUNTEERS. BronzeLens needs wonderful, outgoing, and uplifting individuals to join  in presenting a festival that caters to the creative spirit. Please go to this link to complete the Volunteer Form. https://docs.google.com/forms/d/e/1FAIpQLSfuFvNMEhCUAFMtmyan2OffI5hwvIWlb6izP3bqhDNi6ram9A/viewform  The film festival is Tues, Aug 23rd thru Sun, Aug 28th, at The Starling Hotel (formerly "W" Hotel), 188 14th St, Midtown Atlanta (Next to Colony Square) the films will be at the IPIC Theatre at Colony Square. 
KNOW More: At Lincoln Center we'll be performing alongside five of New York's most iconic dance companies, for the BAAND Together Dance Festival. You'll have the opportunity to see Alvin Ailey's 'CRY', the finale of 'LOVE STORIES' by Robert Battle, as well as a special revival of Alvin Ailey's 'Pas De Duke' featuring Ailey Dancer Jacqueline Harris and ABT principal, Herman Cornejo. 2022 BAAND Together Dance Festival is made possible by CHANEL. https://bit.ly/3zyRrTu
KNOW More: The BeREGGAE Music & Arts Festival is the second weekend of August every year at Piedmont Park Atlanta Ga. Go to our event page for details on this years celebration! https://www.atlreggaeinthepark.com/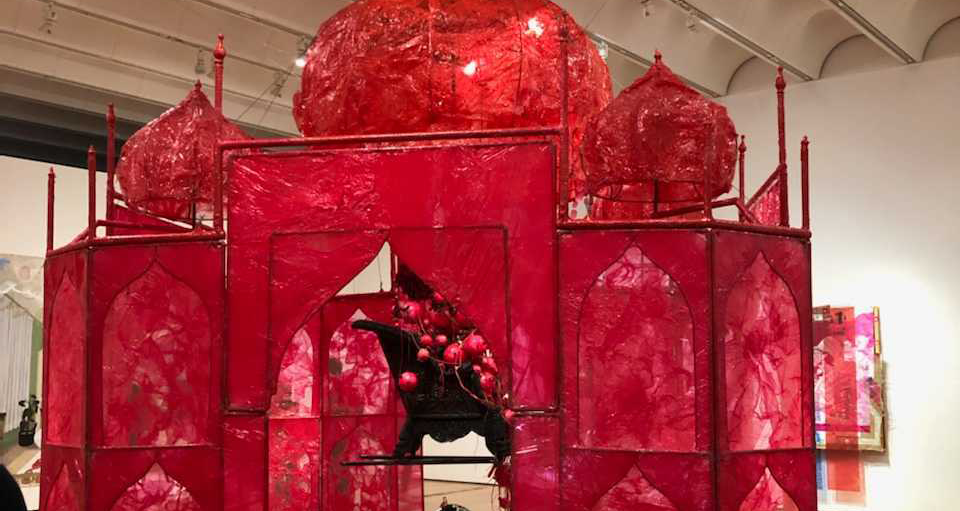 NOW Thru- Sun, Aug 14   Final: Free Sunday,  What Is Left Unspoken, Love exhibit,  High Museum, 1280 Peachtree St, Midtown Atlanta   Museum Hours: Tues-Sat, 10am-5pm Sun, 12pm-5pm  Tickets:   $16.50* per person and free for children ages five and under. KNOW More: www.high.org  What Is Left Unspoken, Love, a thematic exhibition featuring contemporary artworks that examine the different ways the most important thing in life--love--is expressed. Love will feature more than seventy works, including paintings, sculpture, photography, video, and media art, by more than thirty-five international artists such as Rina Banerjee, Jeffrey Gibson, Tomashi Jackson, Rashid Johnson, Kerry James Marshall, Ebony G. Patterson, Magnus Plessen, and Carrie Mae Weems. See website for COVID Protocols. 

(L to R pic: Jerry Lynn & Charley Palmer)
Now thru Aug 14(in person exhibit)   "Presence". Zucot Gallery(Castleberry Hill) or virtually   100 Centennial Olympic Park Drive, Downtown Atlanta Saturday ONLY 12pm-6pm  FREE  This exhibition explores the often-overlooked lives and emotions of the black men who assume the role of father (biological or not) who commit to protecting, loving, and honoring our community. To learn more about our virtual gallery and partnership with Microsoft, read the Microsoft In Culture article  below.  https://presenceexhibition.zucotgallery.com/
Tues, Aug 16  National Black Business Month Block Party4pm-8pm  Free and Open to the Public. Filmed live and broadcasted from the Gathering Spot, 384 Northyards Blvd, Atlanta,  (https://thegatheringspot.club/ ) tuned into https://www.salesforce.com/plus/  To register; https://blackbusinessmonthblockparty22.splashthat.com/BlackEnterprisePressRelease
KNOW More: Sat, Aug 20 & Sun, Aug 21  Sat: 10am-5pm  Sun: 11am-5pm  Recognized as one of the best outdoor festivals in Atlanta, the Piedmont Park Arts Festival returns to the heart of Midtown. The festival will feature approximately 250 artists including painters, photographers, sculptors, leather and metalworkers, glass blowers, jewelers, and crafters. http://piedmontparkartsfestival.com/
KNOW More:  Tues, Aug 23- Sun, Aug 28,  The 13th annual  BronzeLens Film Festival of Atlanta, Georgia,  at Starling Hotel at Colony Square, Midtown Atlanta, is a non-profit organization, founded in 2009, that is dedicated to bringing national and worldwide attention to Atlanta as a center for film and film production for people of color. Its mission is two-fold: to promote Atlanta as the new film mecca for people of color; and to showcase films and provide networking opportunities that will develop the next generation of filmmakers. https://bronzelens.com/
Sun, Aug 28   The Festival Peachtree Latino @ Piedmont Park, Midtown Atlanta,  is the largest Multicultural Free event in the state of Georgia since 2000. http://festivalpeachtreelatinoatlanta.com/  
Wednesdays - Sundays(ongoing)  Brunch Xperience, Brunch, drink, and party at this pop up selfie museum.  Westside Cultural Arts Center, 760 10th St, West Midtown, Atlanta Wed-Sat: 11am-7pm  Sun: 11am-9pm   $20 and up   https://www.thebrunchxperience.com/
Thursdays now thru Sept 2022, beginning, May 5     Peachtree Center Green Market, 235 Peachtree St, Downtown Atlanta  (street plaza level facing Peachtree) 11am-2pm  KNOW More and a list of vendors: https://peachtreecenter.com/turnip-the-beet-for-green-market-and-cinco-de-mayo/ showcasing the most delicious fare and highest quality, hand-made goods in addition to live music, yard games and themed giveaways. (list of a few vendors: Sweet Auburn Bread Company, llc, Divine Clementine Bath & Body, llc, Anna Bell's Mac, llc, ….)
Thursdays, Fridays & Saturdays(ongoing)    Midtown Atlanta Food  & Cocktail  WalkingTours, Saint Mark United Methodist Church(meeting location), 781 Peachtree St NE, Midtown Atlanta   Thurs, Fri, Sat  12:30pm(tour starts)  (tours ends near MARTA Midtown station)  $99 per person per day KNOW More:   Paid parking is available at 833 Peachtree St, or a few blocks from the North Ave MARTA station, Tours is 3 ½ hours, 1 easy mile.  Indulge in an eclectic array of cuisine & cocktails on this insider's walking food & cocktail tour of the classy Atlanta neighborhood "Midtown" – located in the heart of the city between Downtown Atlanta and Buckhead.  Midtown is a chic, eclectic neighborhood where guests sample a variety of cuisines at a handful of unique restaurants. Don't just sit down and eat, join us and dine through Atlanta! Dress comfortable and wear comfortable shoes.  https://southernculinarytours.com/atlanta/food-tours/atlanta-food-cocktail-tour 
Sat, Sept 17, Sat, Nov 19  Miami Circle Gallery Stroll,  4pm-6pm(each date) Free event  KNOW More: https://livablebuckhead.com/gallerystroll/  Miami Circle is MARTA adjacent(Lindbergh station) and free parking is available or extend your stroll and use PATH400. Miami Circle is home to the largest single gathering of fine art galleries in Atlanta. Experience some of the foremost art galleries while discovering stunning local, regional and international artists. Enjoy wine and small bites at several of the venues, while taking your time soaking up the visual splendor within. Participating galleries: September Gray, Anne Irwin Fine Art, Balance Art & Frame, Bill Lowe Gallery, Hambridge Center Art L
Coming in October, Tickets on sale NOW  Oct 6-Dec 24, Atlantic Station, Midtown Atlanta Tickets on sale soon, just the website: https://www.cirquedusoleil.com/
Step into the curio cabinet of an ambitious inventor who defies the laws of time, space and dimension in order to reinvent everything around him. Suddenly, the visible becomes invisible, perspectives are transformed, and the world is literally turned upside down. 

Shining A Spotlight on Small Black Business
Timabee, Impeccably designed and Handcrafted handbags and small leather goods. www.timabee.com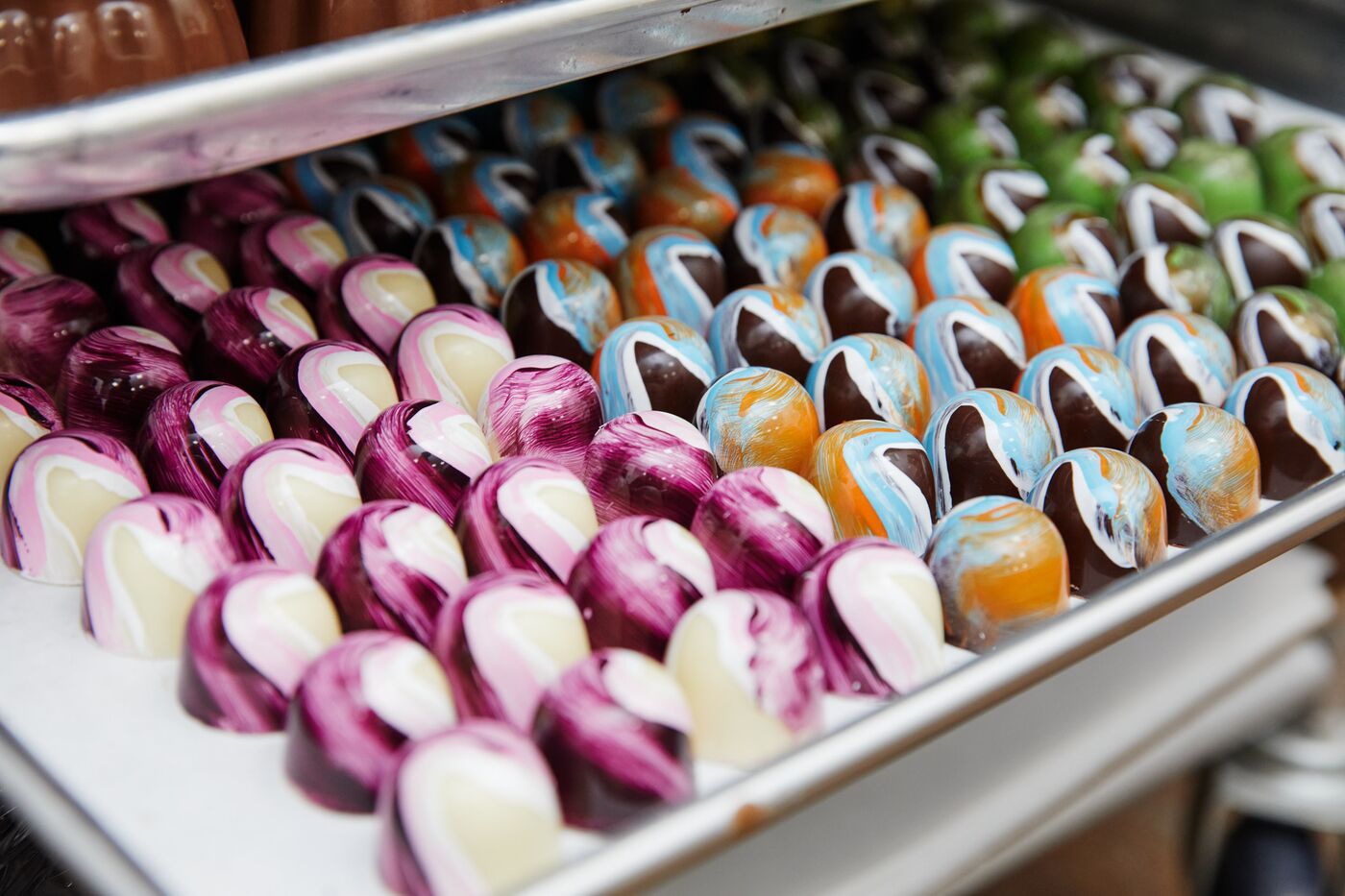 Phillip Ashley Chocolates, luxury chocolate boutique,  based in Memphis, has built its success on unorthodox flavor pairings that—somehow, as if by magic—work. The effect on the tongue is always a bit of a surprise. When you bite into his Top Shelf Margarita chocolate, for example, you first taste the kosher salt that's been dusted on the bottom, then a burst of aged tequila and lime, and the experience rounds out in the sweetness of white chocolate. His Fried Chicken chocolate contains actual pieces of crackling made from deep-frying chicken skins. The addition of smoked sea salt and blond chocolate balances the savory with the sweet. Each bite-sized square packs a unique filling encased in a decorative chocolate shell. www.phillipashleychocolates.com
Acceleratedx is a digital platform for passionate professionals at any stage to learn from high-performing entrepreneurs, executives and cultural leaders across industries. Members have unparalleled access to classes taught by prominent industry experts and tools to accelerate their learning in an interactive Q+A community.
The More than Peach Project is the national movement created Spring 2019 by bright light year, then 8y/o, Bellen. Bellen's More than Peach Project: Created to get morethanPeach multicultural crayons in hands of every child to revolutionize classrooms. www.morethanpeach.com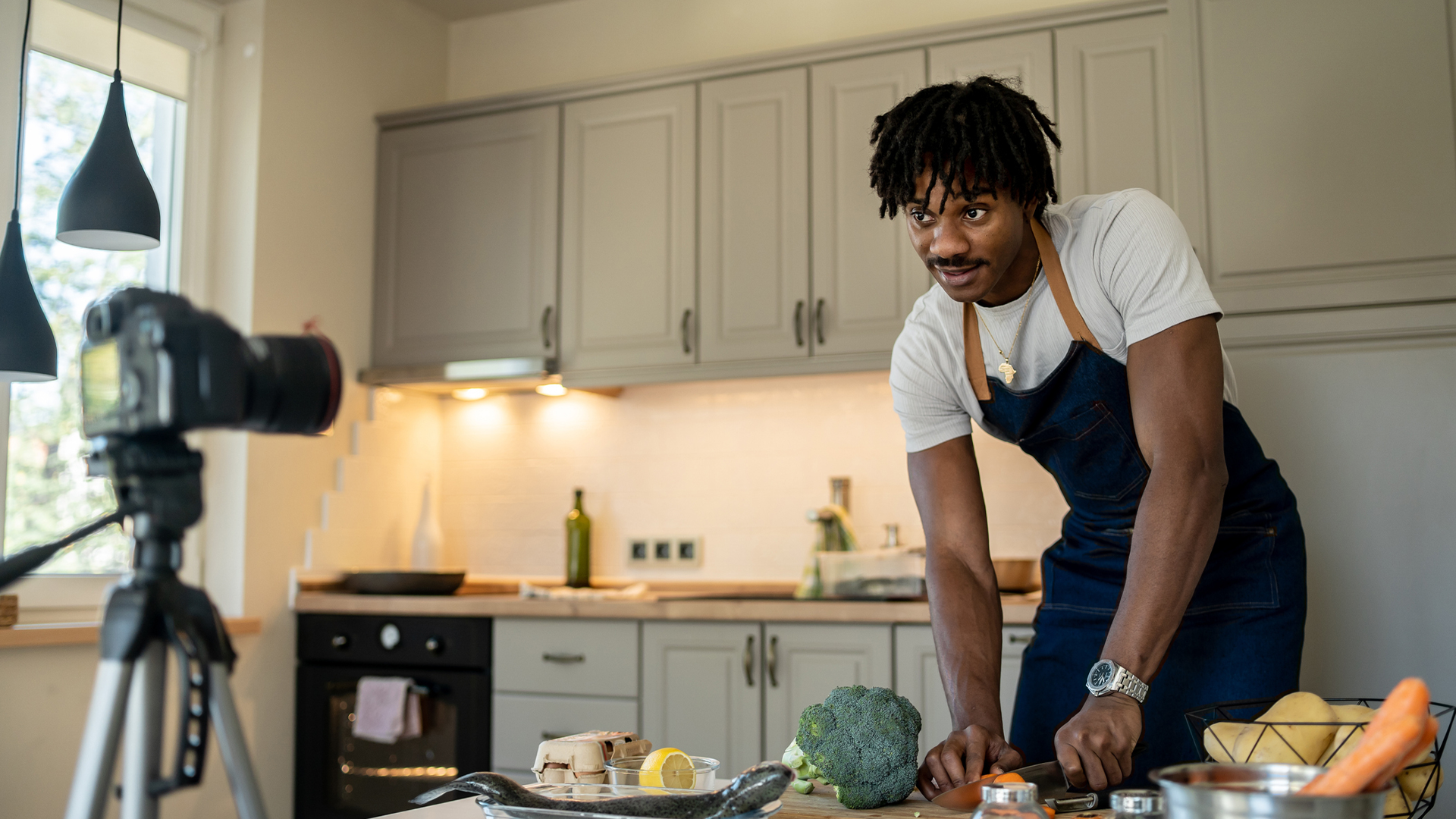 2022 TikTok Accelerator Program For Black Entrepreneurs,  TikTok, believe the Black business community must be seen and heard, and it's our mission to embrace and empower these voices. Now in its third year, our specially designed Support Black Businesses program continues to support and uplift the Black excellence of entrepreneurs, innovators, and small business owners nationwide. Join other inspiring business owners for FREE in-depth training and tailored resources to grow your business both on TikTok and off—driving your company to new heights. https://tiktoksupportblack.com
Gooey In the Inside Cookie Company,  Created by a self-proclaimed emotional eater with a love for all things cookies, Gooey On The Inside was the result of an experiment gone right. The owner desired to make the perfect cookie; crispy on the outside with a gooey soft center. Her cookie experiments were successful and the treats are now some of the best cookies you'll find in NYC. Gooey On The Inside puts twists on traditional flavors to create new, iconic cookies with unforgettable tastes. https://gooeyontheinside.com/
Barkal was created with the goal of celebrating Sudanese history and tradition through a culturally treasured pair of shoes. www.Barkal.com
Ruth Nathan's, purveyor of fine face  masks, matching bow ties, pocket squares and lapel flowers made for the urban peacock(discerning style). https://ruthnathans.com/
Peppy Valentine is a one-of-a-kind home decor business, that has just the right bedding to take your bedroom from basic to stunning. According to owner Stephanie Kennedy, the bedsheets are "crafted to elevate the experience of culture within your home." Peppy Valentine sheets are made from a high-quality fiber blend and feature Ankara prints, which are bright and bold designs often found in West African culture.  https://www.peppyvalentine.com
Bambee HR, Hire a Dedicated HR Manager For $99/month. Get an experienced HR Manager, a comprehensive HR Audit to find & help fix hidden compliance gaps, HR policies, and more. www.Bambee.com
Soul Food Market is an American mobile market and grocery delivery service that offers products primarily from African-American and local farmers and vendors. Our selection of naturally grown vegetables, fruits, and Halal meats will be sourced from African-American and local farmers in Georgia and neighboring states. Soul Food Market's products range from produce to everyday necessities, such as diapers, toothbrushes, lightbulbs and detergent. https://soulfoodmarkets.com/ 
Unplugged IQ(Color Me  World), a global community that was created to elevate mindset, power, and freedom... join the community for FREE at www.unpluggediq.com
Wild Seed Butik, Apparel & Clothing. https://thevillageretail.com/collections/wild-seed-butik/products/crossbody-sling-bag
We Dance Kizomba ATL, Kizomba community in Atlanta that host Kizomba classes, parties and events! Kizomba is an African dance characterized by close partner connection and smooth, grounded movement. https://www.wedancekizombaatl.com/
Whatcha Cookin Baby, In a food truck in Southwest Atlanta, identical twins Jada Grèmillion and Branden Louis, 31, are serving up crawfish beignets, cornbread waffles, chicken, and candied yams at What Cha Cooking Baby, a thriving to-go-order restaurant on wheels that infuses the culture of their native New Orleans with authentic creole recipes passed down from their late grandmother Betsy Ann Anderson. The business is the manifestation of a lifelong dream for the owners and chefs who first opened their food truck to the public in March 2021, after a series of personal and professional setbacks that threatened to derail their future. (Georgia) https://whatchacookinbaby.com/
6 Pop Up  Black Businesses on the Eastside Trail Atlanta Beltline, located under the Freedom Pkwy bridge:  Coco Cakes by Coco, Good as burgers, Grady Baby Company & Apparel, Dope Coffee Company, Not as famous Cooke Company, Pink Pothos(plant company), now through November 2022. The entrepreneurs behind the selected businesses are now going through an intensive incubator training through The Village Market to help them achieve their business goals throughout the MarketPlace Pilot Program. Operating out of containers.
Return On Investment, Christon Jones, a 15-year-old entrepreneur, is already a CEO, day trader, investor, and author. At the age of 10, Jones launched his business Return On Investment, which has three programs for Black entrepreneurs to learn about the stock market in general, as well as investing, trading, and how to create short- and long-term passive income. https://www.thetruthjones.com/
Black-owned Bookstores. https://nonamebooks.com/Bookstores
ATL Black History Tour is an Atlanta based Tour Operator that offers tours to all the Major Black History sites in Atlanta, GA, See and experience Atlanta's rich Black Heritage! www.atlblackhistorytour.com
Femmebnb is a women-to-women online marketplace enables women to rent their short-term residential properties to other women. https://www.femmebnb.com/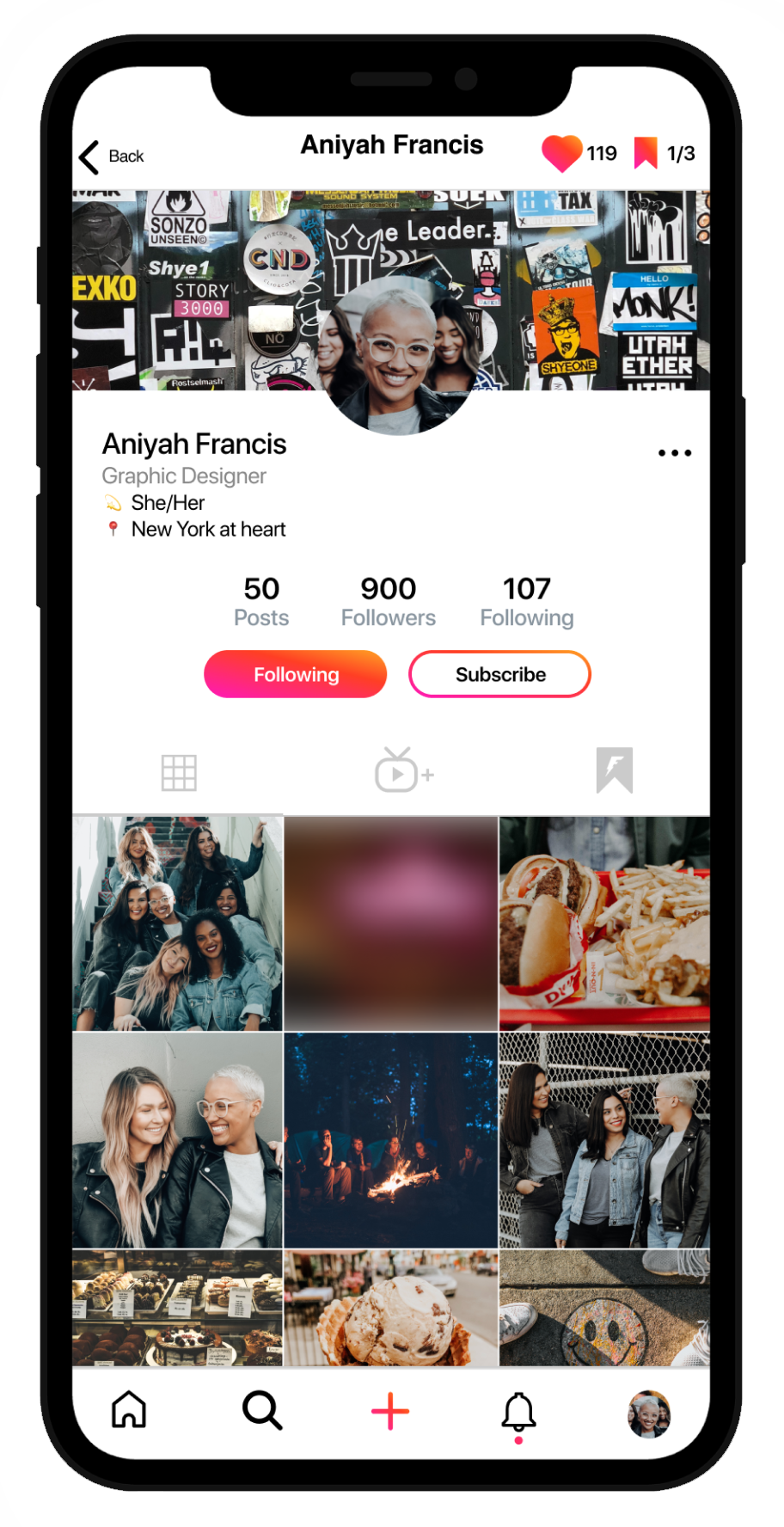 Fanbase App, Isaac Hayes III, son of the late singer, songwriter, producer and actor Isaac Hayes, is the founder of Fanbase. This subscription-based social platform empowers creators to monetize their content and creative talents. Hayes III created Fanbase to help bridge the equity gap in social media and help Black users create wealth. https://www.fanbase.app/ 
Brother Vellies, This eco-friendly brand creates accessories with intricate designs handmade in South Africa, Ethiopia, Kenya, and Morocco. https://brothervellies.com/
Pink Pothos Atl, A plant company. plant fabric pot covers, ceramic pots, and more. (Georgia) https://www.pinkpothosatl.com
The Grady Baby Brand represents the soul of a city, the heartbeat of a culture, and you don't have to be born at Grady to wear it. If you want to be fresh for a summertime cookout or warm for a wintertime hang out, we got you. The Grady Baby Brand – buy it, wear it, rep it! (Georgia) https://www.gradybabyco.com/
Bayab Gin - award winning African Gin. The best-tasting gin hails from the best ingredients and natural environment that nature has to offer. Amongst the several botanicals, Bayab is distilled with the fruit from the iconic  Baobab tree and the purest water from KwaZulu-Natal to create a truly exceptional gin. https://www.reservebar.com/products/bayab-african-gin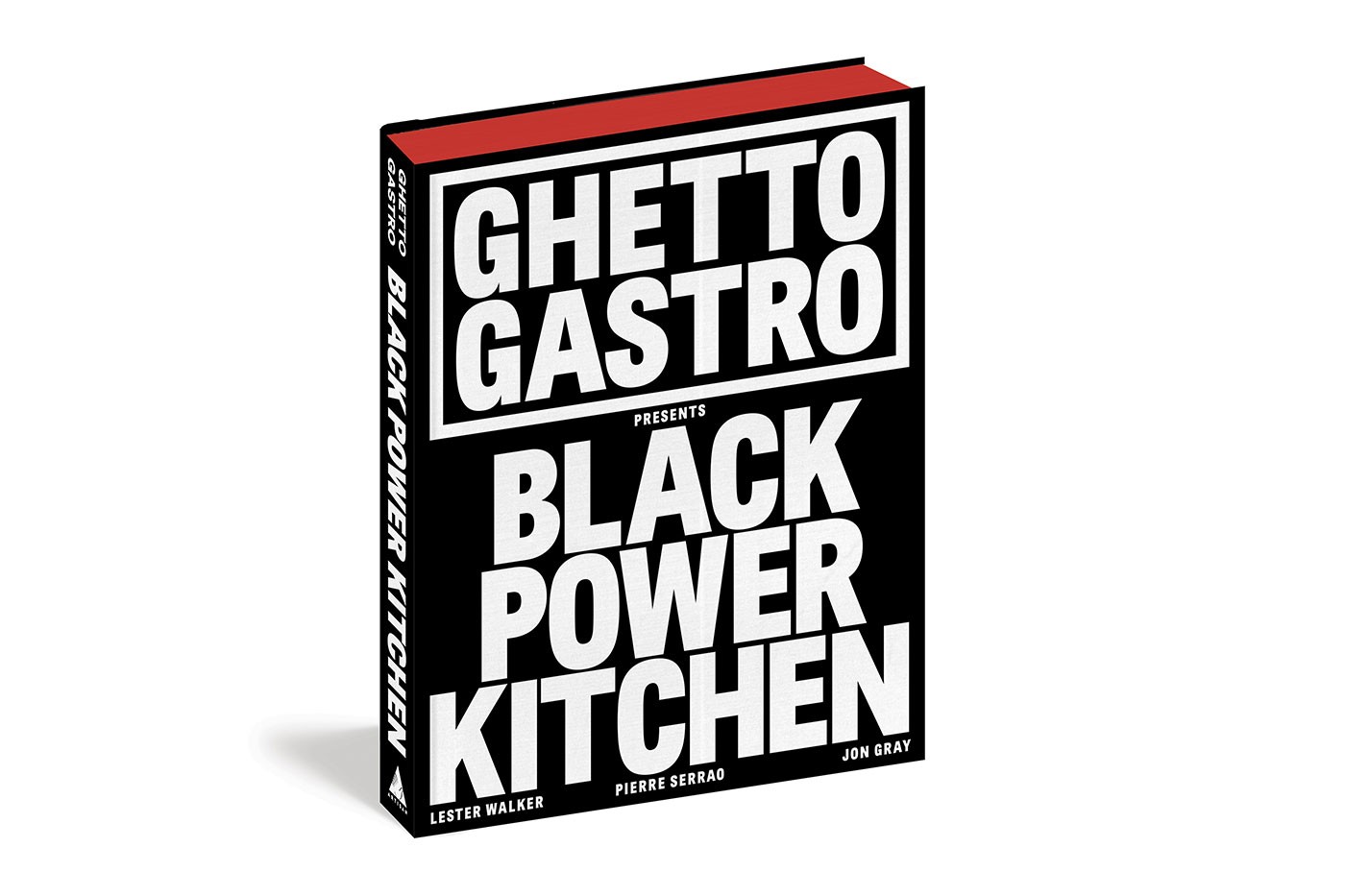 Ghetto Gastro Cookbook, Part cookbook, part manifesto, created with big Bronx energy, black power kitchen combines 75 mostly plant based layered with flavor recipes immersed in storytelling diverse voices, and striking images, photos that celebrate black food and black culture and inspire larger conversations about race, history food inequality and how eating well can be a pathway to personal freedom and self empowerment. https://ghettogastro.com/  
⁠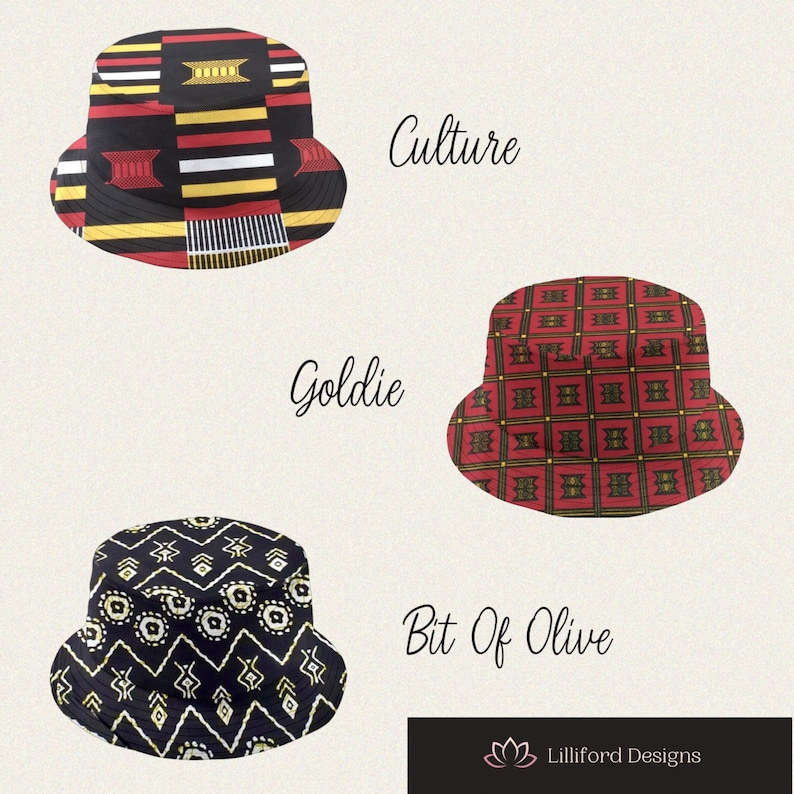 Lilliford Designs, hand sewn, hats, facemasks, scarves. https://www.etsy.com/shop/LillifordDesigns?page=3#items
Patricia Sehar Peerzada creates clothing influenced by traditional sources in Africa, Asia, Native America, and Europe. https://www.seharpeerzada.com/
Bradley L. Bowers, With family from Nigeria and Savannah, Georgia (by way of the West African slave trade), avant-garde designer Bradley L. Bowers hopes that his pieces can move design forward by getting people to "think broader
BlackHair.com is an online venture owned by Dante Lee, a 41-year old serial entrepreneur and Dante Lee, Jr., his 15-year old son. The two have made international headlines as the only father-son duo in the world to own a Black-owned line of wigs, weaves and extensions, providing affordable and reasonable prices. https://blackhair.com/
Basic Black: Building Community Wealth Building.  https://www.youtube.com/watch?v=EDdyjfbqwLM
5 American Blackownd Banks You Should Know https://emilycottontop.com/5-black-owned-american-banks-you-should-know/
5 Ways to Expand Your Business. https://shoppeblack.us/2022/06/5-ways-to-expand-your-business/
KNOW More:Jessica Nabongo is a wanderlust, writer, entrepreneur, public speaker and travel expert. At her core, she is a dreamer looking to craft a life and career that interconnects her passions and talents. She also wants to use her story to educate and inspire others to travel and experience the world around them.    https://thecatchmeifyoucan.com/
Black Game Brothas, Omari Akil, black board game designer. Intense head to head street basketball board game, hip hop artist play cards game.  https://www.colorwaygamelabs.com/
Justin Williams Interior Designer, HGTV Design Star Next Gen Cast | Published Interior Designer | Furniture Designer. https://www.instagram.com/justinqwilliams/?hl=en
Travis London, 2018, Studio London Co., which conveys his taste for European interiors, vibrant colors, and extravaganza. https://www.studiolondon.com/
Gray Space Interiors(Rasheeda Gray) Philadelphia-based designer, Gray Space Interiors a full service design firm devoted to curating a client-focused, collaborative and transformative design experience. Our approach to design can be found at the intersection of creativity, functionality, and process. Combining our expertise and approach with your trust and partnership, we will work to create beautiful, thoughtful, and inspiring spaces for you to enjoy for years to come. https://grayspaceinteriors.com/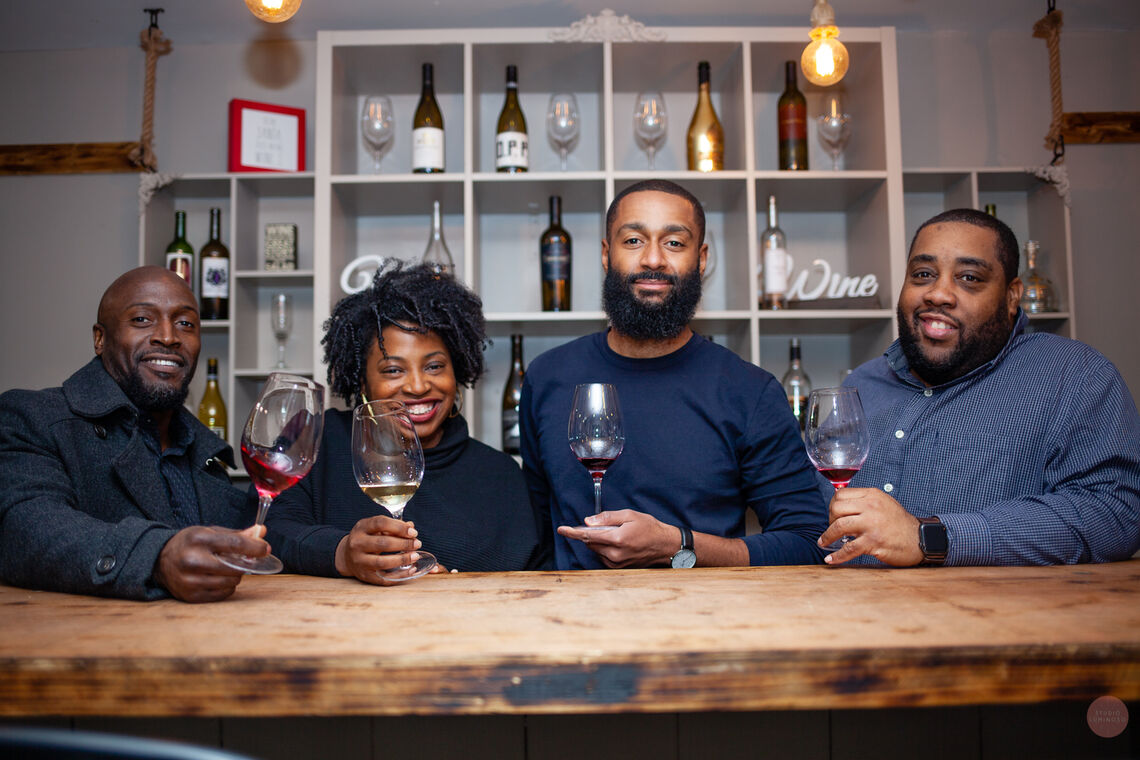 BlacOak Wine Club is our response to the absence of color in an elitist space. We exclusively support and highlight black-owned wine brands while educating global wine consumers through entertaining and enriching content.  Adding Color & Culture to the Vineyards.  www.blacoak.com
B V Stylez, Stylish travel bags representing Haitian Liberation. Backpack, cross body bag, weekender bag.  https://bvstylez.com/
Chatdesk creates software that help companies deliver better customer support, drive sales growth and scale efficiently. https://www.chatdesk.com/
First blackowned travel agency in Puerto Rico. https://www.fiestatourpr.com/
Support Black Owned Businesses on Amazon. https://www.amazon.com/b?ie=UTF8&node=21382093011
Nourish + Bloom Market is the first autonomous grocery store with robotic delivery in the United States and the first African American owned autonomous grocery store in the world. Nourish + Bloom is on a mission to make eating healthy and convenient. We believe that everyone deserves to eat healthy. App coming soon. (Georgia)   https://www.nourishandbloommarket.com
Ariel Investments, use the market's short-term focus to uncover mispriced companies whose true value will be realized over time. They began as a small- and mid-cap value manager, and evolved strategically to offer three approaches - all of which seek out attractive intrinsic value through relatively concentrated portfolios. https://www.arielinvestments.com/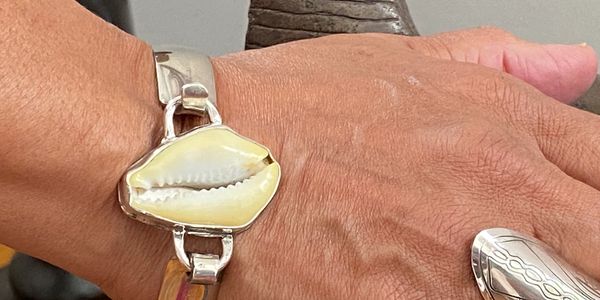 Bamboozle Jewelry, One-of-a-kind jewelry, designed, patented, and crafted by master jewelry artist, Lavalais. Bracelets, ear spears, earrings, loc ties, pendants, cowrie jewelry, rings, and more.. https://bamboozlejewelry.com/  (KeithKNOWS: Da Bomb! I have numerous pieces from Bamboozle, been friends for over 10 years)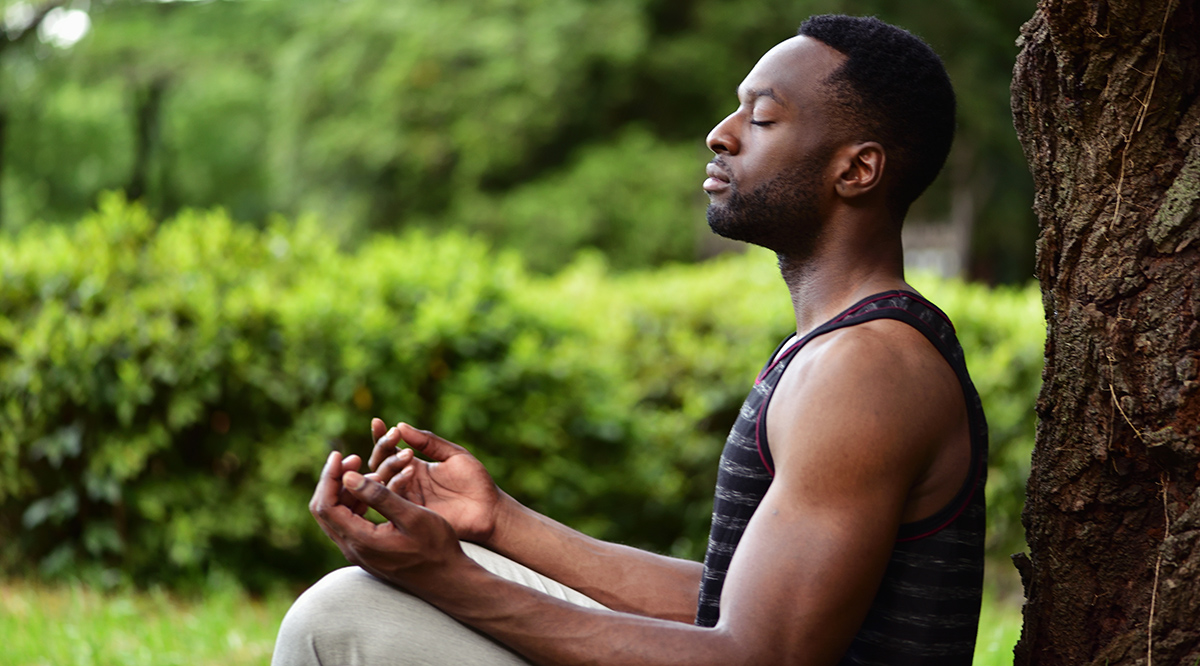 10 Black Founders Leading Wellness, Mental Health and Mindfulness Apps. https://urbangeekz.com/2021/06/10-black-founders-leading-wellness-mental-health-and-mindfulness-apps/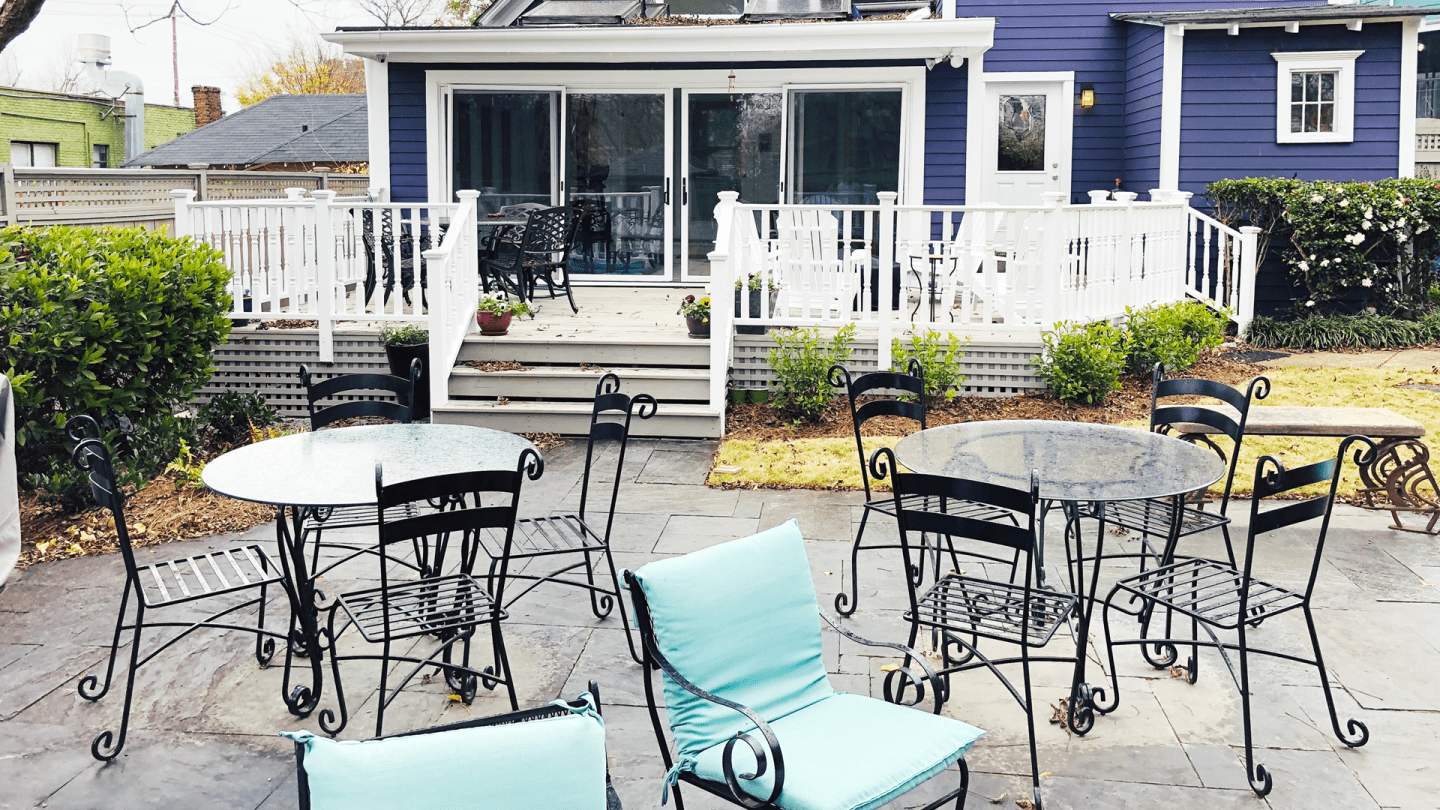 Hamilton Howell House. This boutique hotel is in the heart of Sweet Auburn in Atlanta's Old Fourth Ward, just around the corner from the Martin Luther King, Jr. National Historic Park and a mile from downtown, the Hamilton Howell House is a wonderful backdrop for your weekend or small event. https://www.hamiltonhowellhouse.com/  (Georgia)
Culture Greetings products are manufactured right here, in-house, in the USA, at their state of the art printing facility!  They Write. They Print. They Mail. It's simple: You pick a card and add a personal note. They  print, stamp and mail the cards to your recipient(s).  You also have the option of inserting a gift-card inside of the envelope. (Georgia)  https://culturegreetings.com/
SOOFA (Stretch Out On Faith Again Ranch) use horses to change the lives of people.  Their programs includes helping children and adults overcome anxieties, build confidence and helping individuals become better communicators. They truly believe that connection with horses leads to better connection with people. Their programs include riding lessons, Trail rides and Equine assisted coaching.  https://www.soofaranch.com  (Georgia)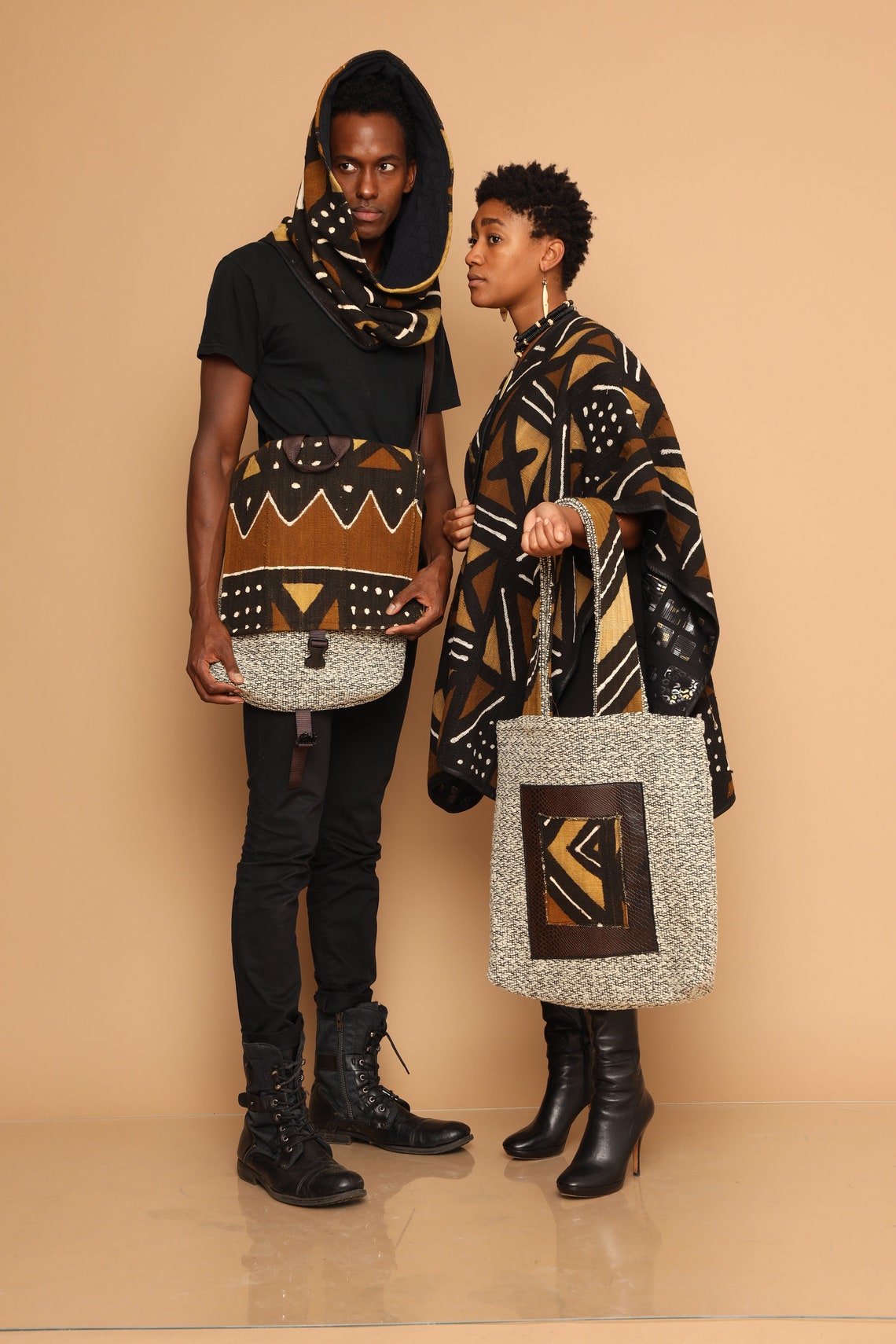 OAKouture, one-of-a-kind creations for the fashion forward individual. If you like individuality and nice items that are one of a kind, that gotcha. Afrocentric clothes, backpacks, aprons, mud cloth items, totes, blankets, dog leashes, etc. https://www.etsy.com/shop/OAKouture (Georgia)
Marketing: Achieve Growth, Promote Your Business with us or Get listed on our Black Business Guide
Let us help you Spread the Word! about your new business, service you offer,  grand openings, art show, live or virtual, community events and much more.  
*What We can do for You...spread the word on social media, send an e-blast to KeithKNOWS members, post your flyer on this blog page, it's quick, easy, affordable!   *We reach over 50, 000 peole on social media, email subscribers, newsletter, and on the website.  Get more details about our rates at KeithKNOWS2003@yahoo.com 
*If you are interested in being listed in our Black Business Guide, e-mail us for advertising rates, KeithKNOWS2003@yahoo.com    KeithKNOWS, Black Business Guide.  Buy Black, Support Blackowned.  https://keithknows.ning.com/page/black-business-guide
Thank you to all that have donated, thus far, it's greatly appreciated. 
Keeping it real and a direct message!  For the continuation of valuable information,  current resources, keeping you in the know,  we need your support, during these challenging times.
We value and appreciate our members,  you have stood beside KeithKNOWS.net, some of you for over 15 years, let's keep it going for years to come.
With sincere gratitude for your donation. KeithKNOWS
(note: you can change the amount on the page, that was just a sample amount)
It's easy, safe, private, just click the donate button below: